Fast Partitions Service Locations
Fast is in our name! Get in touch with one of our friendly representatives today to find out the bathroom partition shipping times available to you at your location.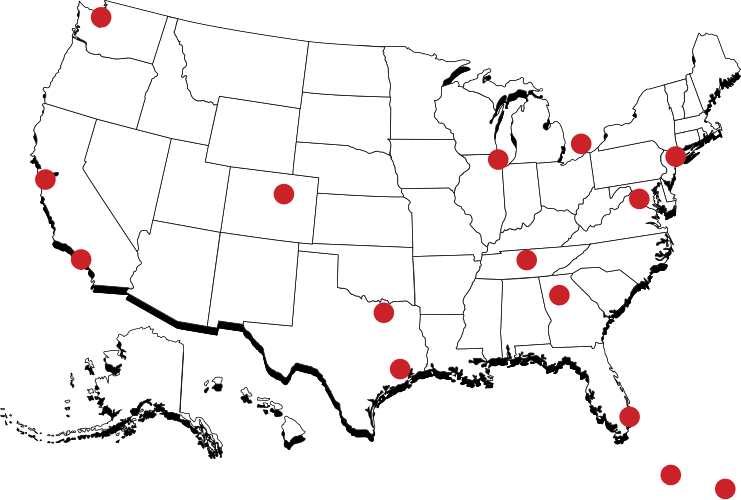 Howdy Neighbor!
Service Locations from Coast to Coast
Fast Partitions has service locations all across North America and offshore islands to ensure quick and efficient processing of your bathroom partitions. Because of this, most of our orders are fulfilled and received in 3-6 business days.* Find the closest serviced area above, and contact directly to get started with your partitions order.
*Contingent on particular materials, inventory, and being at the mercy of freight companies.