Looking For A Quote On Hadrian Bathroom Partitions?
No other supplier sells more Hadrian bathroom partitions than Fast Partitions.
We've used our volume to negotiate factory direct pricing on bathroom stalls from the most reputable brand in the industry and pass that savings to our customers. Hadrian offers exceptional quality, and with both east and west coast based warehouses, we are able to provide incredibly fast lead times anywhere in both the United States & in Canada.


Order Partition Hardware

We offer Hadrian ADA compliant door kits and hardware such as bathroom stall locking mechanisms, brackets, hinges and more. Don't forget essential accessories like coat hangers to complete the project. Our friendly staff can help you make sure you've got all the parts you need.
Manufactured in North America, Hadrian has been offering exceptional quality bathroom stalls and hardware since 1983. As Hadrian's #1 online distributor, we take pride in getting our customers the best deals due to our high volume relationship with the manufacturer.


ADA Compliant and Recycled Bathroom Stalls

Hadrian manufactures a variety of partitions with high percentages of recycled material, excellent fire ratings and even graffiti resistance all at a high-value price point. Check out our bathroom partitions overview to find the right match for the specifications you need.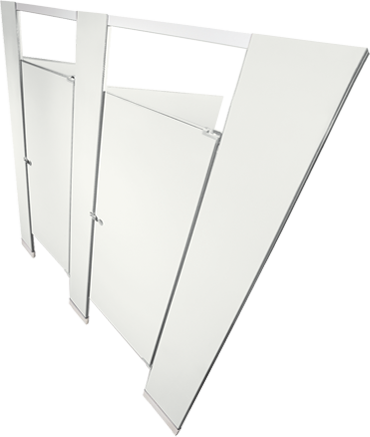 Pricing: From $275 - $450 Per Stall
Get A Quote Now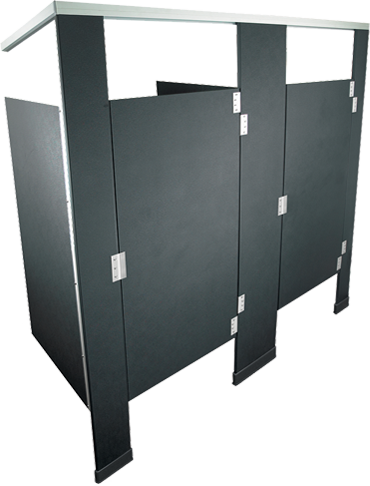 Pricing: From $450 - $700 Per Stall
Get A Quote Now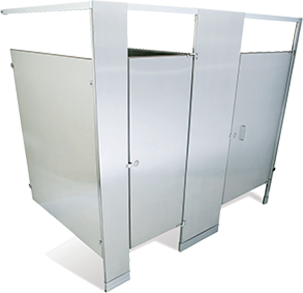 Pricing: From $700 - $900 Per Stall
Get A Quote Now
Why Order Hadrian Bathroom Stalls From Us?

Lowest Prices
We Buy A Lot From Hadrian

Fastest Ship Times
We Get Partitions On The Job Fast

Best In Service
Our Customers Are Like Family

Hadrian's Quality
Hadrian is known for unmatched quality