Bathroom Partitions
For Commercial Restrooms
We Deliver Bathroom Stalls Fast!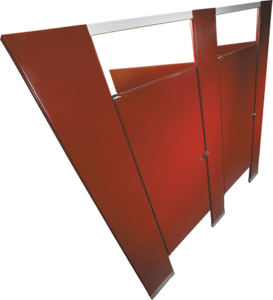 Every Kit Includes:
All Hardware for Installation
Toilet Dividers, Pilasters and Doors
Free Commercial Freight Delivery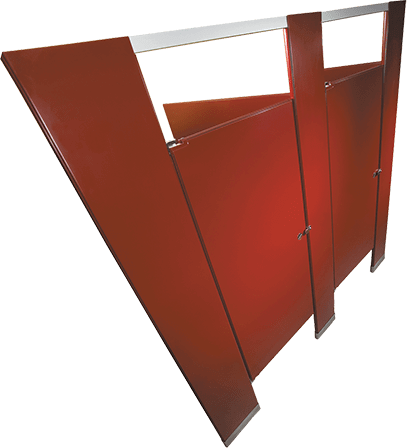 What are Bathroom Stalls?
Bathroom partitions (or bathroom stalls) are enclosures that provide privacy to occupants of public restrooms. They usually consist of 62″ deep metal panels secured to the floor by pilasters on either side of a 32" wide door. Partitions can also be headrail-braced to provide additional stability. Urinal dividers are individual panels secured to the wall for the purpose of blocking sight between urinals.
Bathroom partition kits include hardware components such as brackets, hinges and locking hardware. The material of choice depends on the user's durability and moisture-resistance requirements.
Types of Bathroom Stalls
School Bathroom Stalls
School Bathroom Stalls are typically HDPE or powder coated metal and are intended to be tamper resistant. Our HDPE stalls come standard with stainless steel hardware and graffiti-resistant panels. 
Church Bathroom Stalls
A church bathroom stall favorite is plastic laminate or phenolic. Plastic laminate and phenolic offer a wide variety of veneers suitable for churches and places of worship. 
Office Bathroom Stalls
Office bathroom stalls are typically stainless steel but can also be plastic laminate due to lower traffic conditions in most office environments.
Urinal Partitions
Urinal partitions (sometimes called urinal screens) are simple dividers between urinals. Of all the types of toilet partitions, urinal dividers are most likely to need replacement. Fortunately, we make it quick and easy to find the color you need and get them delivered!
Toilet Partitions
"Toilet partitions" is simply the industry-standard terminology for bathroom partitions.
ADA Bathroom Stalls
ADA, which refers to the Americans with Disabilities Act, are larger bathroom stalls designed provide accessibility for individuals in wheelchairs or with other disabilities that would make it hard to use a regular stall. Along with enough space to maneuver a wheelchair, these stalls also have additional grab bars and gravity-closing outward-swinging doors with grab handles.  
Privacy Bathroom Stalls
Privacy bathroom stalls have additional features like privacy strips that cover sightlines (vertical gaps between panels) as well as extended length doors and panels which prevent feet from being visible from underneath the bathroom stalls.
Glass Bathroom Stalls
Glass bathroom stalls may sound like an ill-conceived idea, but fortunately we are talking about opaque glass here. Enameled glass partitions are extremely expensive to manufacture, transport and install. For that reason, they are not for the faint of heart. But for upscale buildings, the exceptional elegance and reflectivity of glass provides exactly what architects seek to obtain an exclusive appearance.
Floor to Ceiling Bathroom Stalls
Floor-to-ceiling refers to the pilaster anchors. While most bathroom stalls are headrail-braced (anchored to the floor only, with connecting headrails for stability) floor to ceiling anchors the pilasters to the ceiling as well. This is not typically recommended as it is far less forgiving – dimensions have to be precisely measured or else any inconsistencies in the measurement between the floors and ceilings at different points will make installation difficult.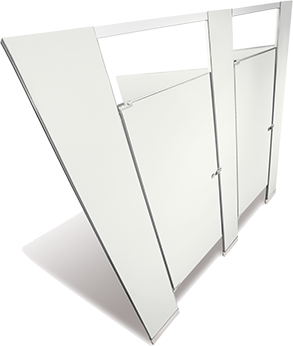 Powder Coated Metal
Exceptional Quality On Any Budget
Offering the cheapest priced material, quality construction, and a wide variety of colors to match any bathroom, metal partitions are the most popular bathroom stalls on the market. For most buildings that don't see a lot of traffic, metal offers a great value for churches, restaurants and small businesses.
Metal partitions are one of the most lightweight partitions on the market, rendering them easy and efficient to install. Minor damages such as scratches and defacement can be effortlessly repaired, while being environmentally responsible and largely fire and rust resistant.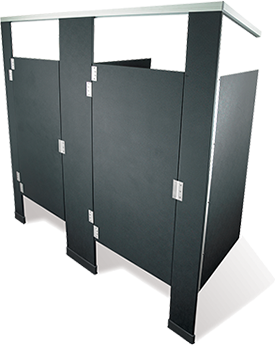 HDPE Solid Plastic
Extreme Durability In Demanding Environments
With an affordable material cost and high level of durability, plastic bathroom partitions are ideal in a wide range of building environments. These work particularly well with buildings in which there are large quantities of people, such as schools or restaurants. The durability and material quality of the plastic partitions are manufactured to sustain the wear-and-tear of a high-volume environment, as well as hot, wet, dry or cold atmospheric conditions.
Along with being highly scratch and impact resistant, these partitions are widely offered with warranties to guarantee a longer life span. Additionally, unlike its metal counterpart, plastic partitions will not need regular paint touch-ups and are less likely to absorb excessive odors that come with high amounts of traffic.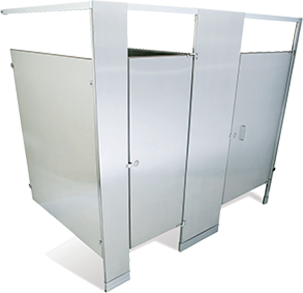 Stainless Steel
When Luxury & Cleanliness Counts
One of the highest quality bathroom partitions on the market, stainless steel combines the durability of plastic partitions with the sleek, high-end finish of metal.
Ideal for high profile installations and public restrooms alike, the material quality of stainless steel with keep walls and doors from chipping and are virtually unaffected by chemical cleaners. Stainless steel partitions also resist the spread of flames and smoke and promote a sanitary environment, making them perfect for commercial properties with high concentrations of people.
Blog: Inside Fast Partitions
Here's latest on what's happening in the Commercial Bathroom Partitions industry.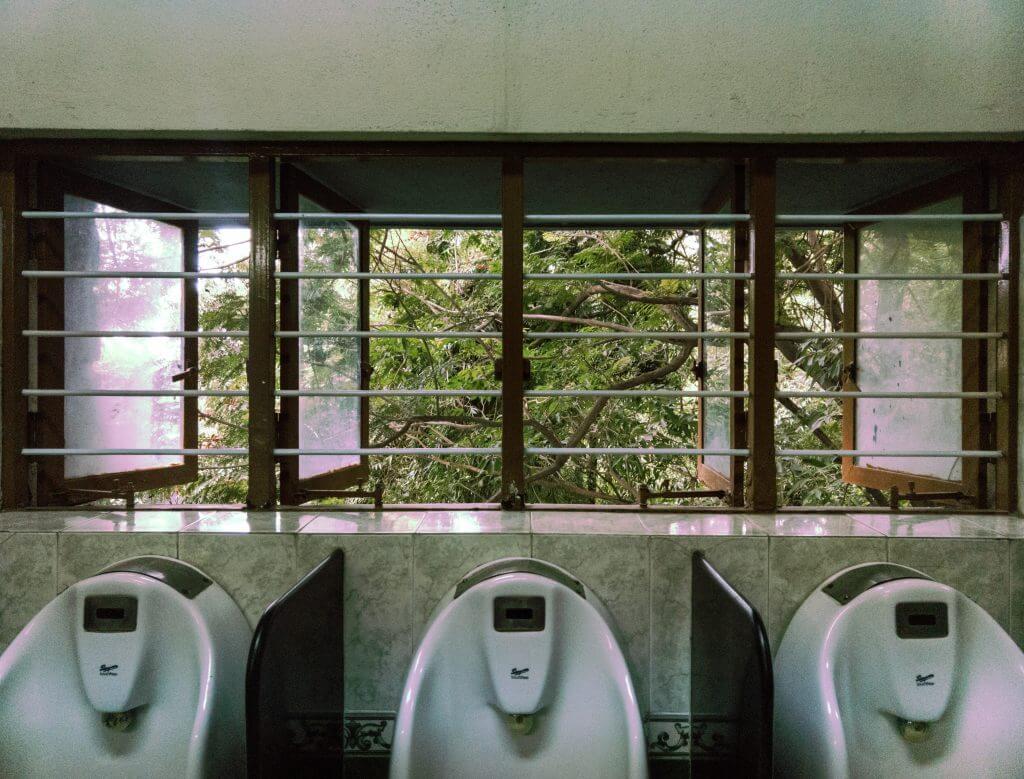 Toilet Partitions Between Every Urinal: A Manifesto
February 11, 2021
If trying to urinate in a crowded public restroom causes you to experience avoidant paruresis, you are not alone. Also known as pee-phobia, bashful bladder syndrome or psychogenic urinary retention, you may even feel fear and trepidation at the mere…
Read More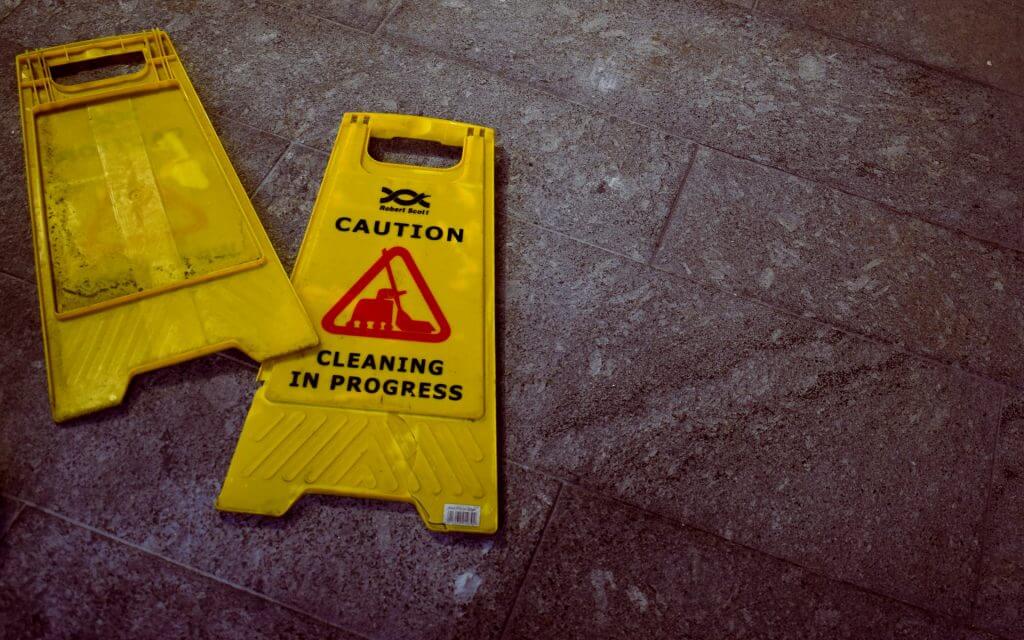 How to Clean Bathroom Partitions 
June 3, 2020
If you run or manage a business, you already know that cleaning your bathrooms on a regular basis is a fact of life. The quality of your bathrooms speak of you and your values. Run-down partitions can negatively affect…
Read More