Save Big On
Bathroom Partitions
For Commercial Restrooms
Get Bathroom Stalls On The Job Fast!
Every Kit Includes:
Toilet Dividers, Pilasters and Doors
Bathroom Stall Installation Hardware
Free Commercial Freight Delivery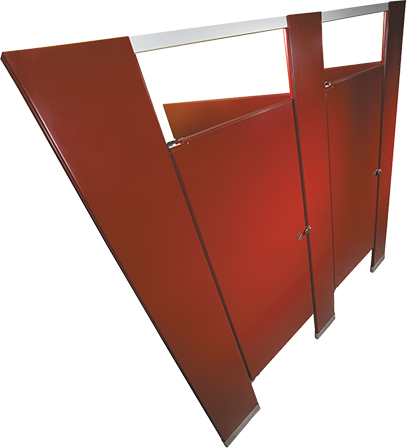 Looking for Bathroom Partition Prices?
Get a quote from us instantly. We offer lower prices and better quality products than anyone in the business of taking care of business.
Why Fast Partitions Is A Leading Bathroom Stall Distributor
Fast Partitions is the leading online source to buy toilet partitions, and bathroom partitions made from high quality powder coated metal, solid plastic and materials. We have an easy online quoting and ordering process without the hassle and confusion of faxing layouts. If you don't see what you need, our toilet partition experts can walk you through any questions or problems. Our effort to simplicity let's us provide our customers with industry low prices and and fast shipping times through our network of distribution warehouses delivering daily to Atlanta, Chicago, Los Angeles, Miami & Ft.Lauderdale, Houston, Dallas Fort Worth, New York, Denver, Seattle, San Francisco, Washington DC, and Toronto. We also ship internationally to Canada, Mexico and offer port delivery for anywhere across the globe.
Restroom Accessories
No bathroom is complete without essential accessories like professional grade soap dispensers, hand dryers, feminine hygiene disposals, grab bars and more. Call us to get special offers on accessories packaged alongside your partitions order!
Guys Like Privacy Too! Get A Urinal Divider.
Looking for just a urinal partition to replace a broken one in your bathroom? We have those too!
Shop Toilet Partitions With Confidence
The mission here at Fast Partitions is to service you, the contractor, building owner or handyman with high quality bathroom partitions at an amazing value. While most companies impose minimum orders, we can help you order one bathroom stall or twenty. If you run into any issues, we have a large help center to provide you with how to guides, detailed installation instructions and anything else you might need to get the job done right.
We Only Use Top Quality Brands
Other online suppliers use cheap toilet partition brands that take shortcuts in manufacturing. From corner clips, cheap paint and crappy packaging, other manufacturers take shortcuts that save them money but cost you in the long run. We stand behind Hadrian Toilet Partitions and their industry reputation for quality and exceptional warranties.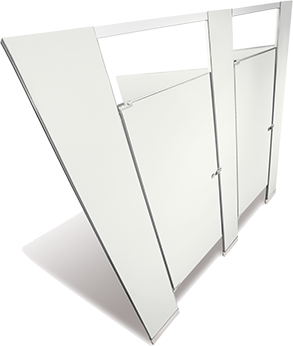 Powder Coated Metal
Exceptional Quality On Any Budget
Offering the cheapest priced material, quality construction, and a wide variety of colors to match any bathroom, metal partitions are the most popular bathroom stalls on the market. For most buildings that don't see a lot of traffic, metal offers a great value for churches, restaurants and small businesses.
Metal partitions are one of the most lightweight partitions on the market, rendering them easy and efficient to install. Minor damages such as scratches and defacement can be effortlessly repaired, while being environmentally responsible and largely fire and rust resistant.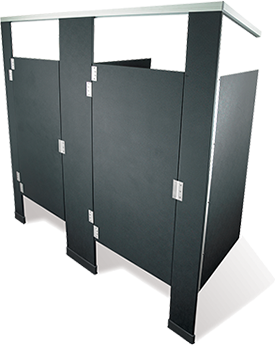 HDPE Solid Plastic
Extreme Durability In Demanding Environments
With an affordable material cost and high level of durability, plastic bathroom partitions are ideal in a wide range of building environments. These work particularly well with buildings in which there are large quantities of people, such as schools or restaurants. The durability and material quality of the plastic partitions are manufactured to sustain the wear-and-tear of a high-volume environment, as well as hot, wet, dry or cold atmospheric conditions.
Along with being highly scratch and impact resistant, these partitions are widely offered with warranties to guarantee a longer life span. Additionally, unlike its metal counterpart, plastic partitions will not need regular paint touch-ups and are less likely to absorb excessive odors that come with high amounts of traffic.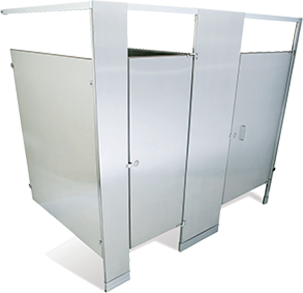 Stainless Steel
When Luxury & Cleanliness Counts
One of the highest quality bathroom partitions on the market, stainless steel combines the durability of plastic partitions with the sleek, high-end finish of metal.
Ideal for high profile installations and public restrooms alike, the material quality of stainless steel with keep walls and doors from chipping and are virtually unaffected by chemical cleaners. Stainless steel partitions also resist the spread of flames and smoke and promote a sanitary environment, making them perfect for commercial properties with high concentrations of people.
Blog: Inside Fast Partitions
Here's latest on what's happening in the Commercial Bathroom Partitions industry.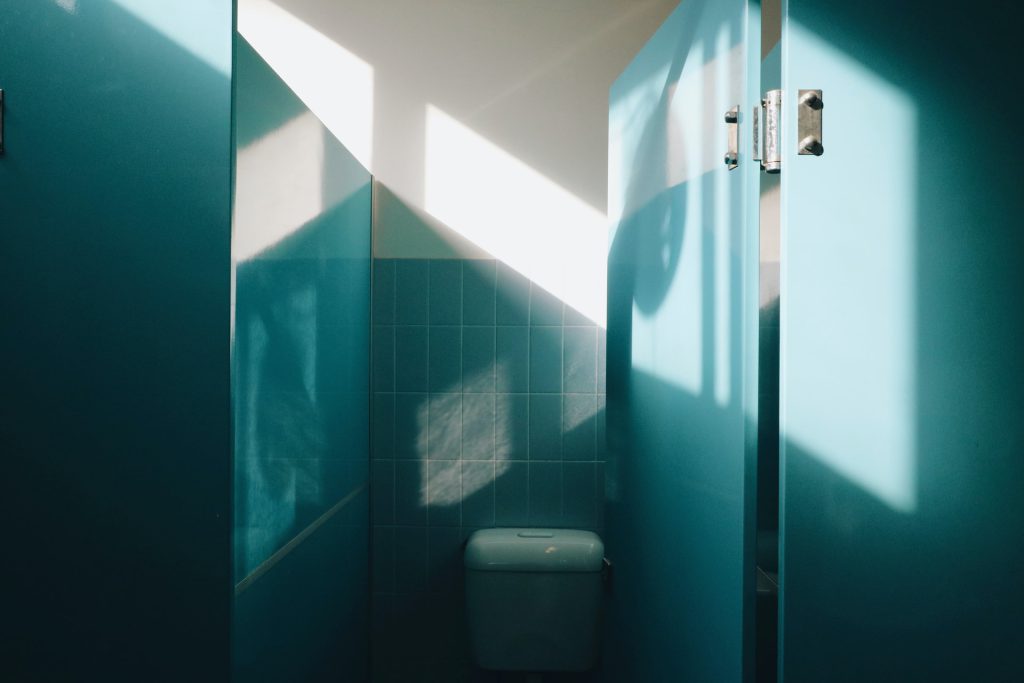 8 Things Facility Managers Need to Do to Prepare Bathrooms for the Quarantine Rebound
May 8, 2020
The advent of COVID-19 has largely led to a hiatus for mass public gatherings. This means that most churches, schools and convention centers around the country have been without crowds for several weeks. Some states and localities are starting…
Read More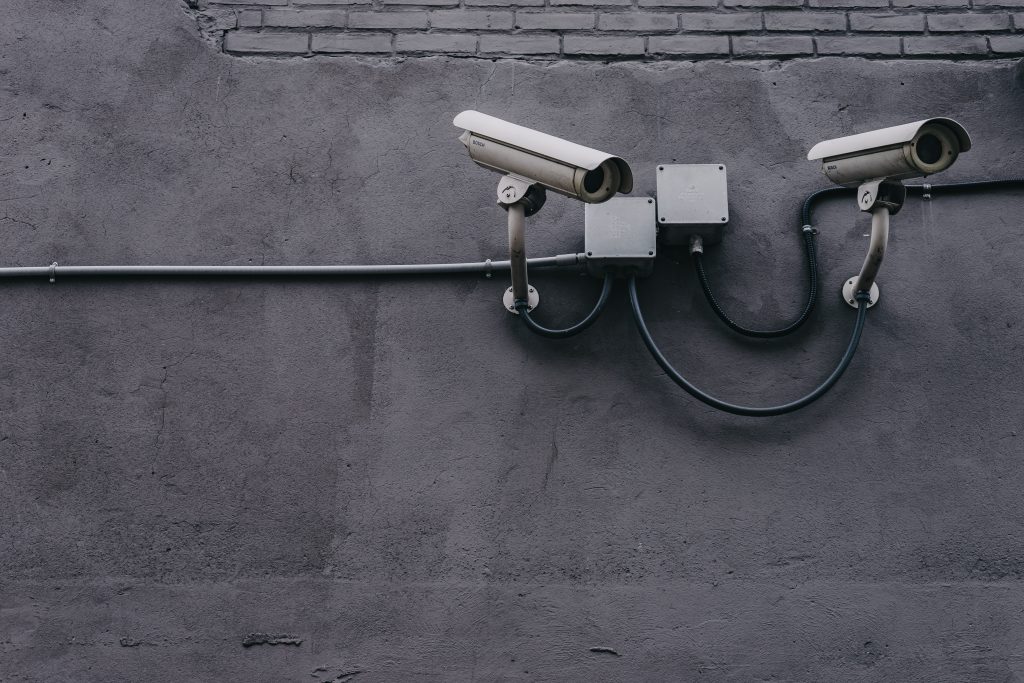 Facility Security Resources
August 2, 2019
A Facility Security Plan is a critical component of an effective security program. The guidelines contained in this document are based on recognized industry best practices and provide broad recommendations for the protection of federal facilities and federal employees,…
Read More