Toilet Partitions Mounting Styles

Toilet partitions can be mounted in a variety of configurations to suit your building's needs. If you aren't sure which mounting configuration is best, we find that headrail-braced best suits most customers as it offers stability without requiring the additional measurement requirements that ceiling hung and floor-to-ceiling involve.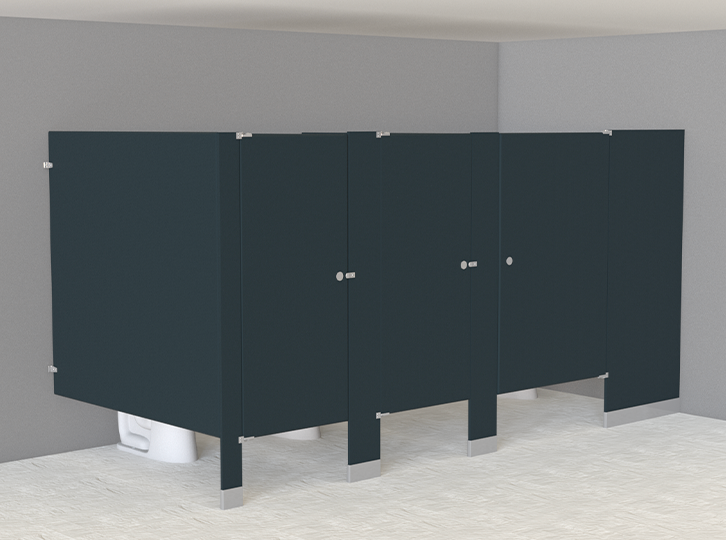 Floor Anchored

Floor anchored partitions are attached to the floor only with no headrails or ceiling anchors. These are easier to measure for and install than floor to ceiling but sacrifice slightly on rigidity due to a lack of headrail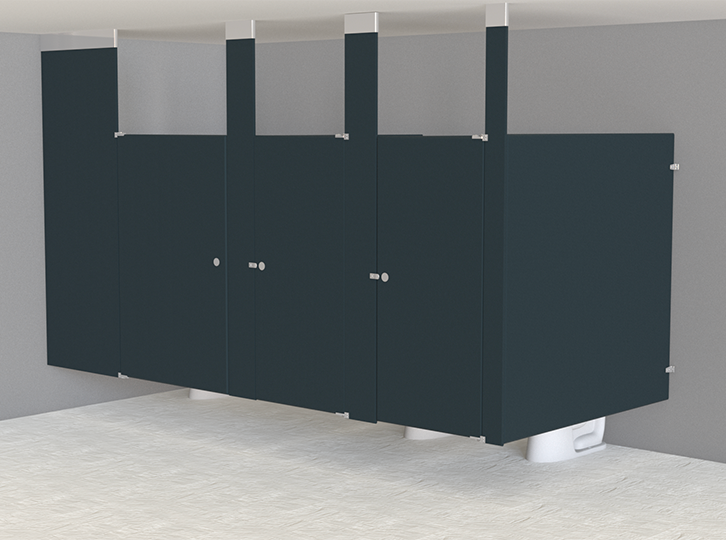 Ceiling Hung

The primary benefit to ceiling hung partitions is that they allow easy mopping/cleaning beneath the stalls. They also can give a bathroom a unique, modern appearance. They require a sturdy ceiling to anchor to and therefore aren't suited to all buildings.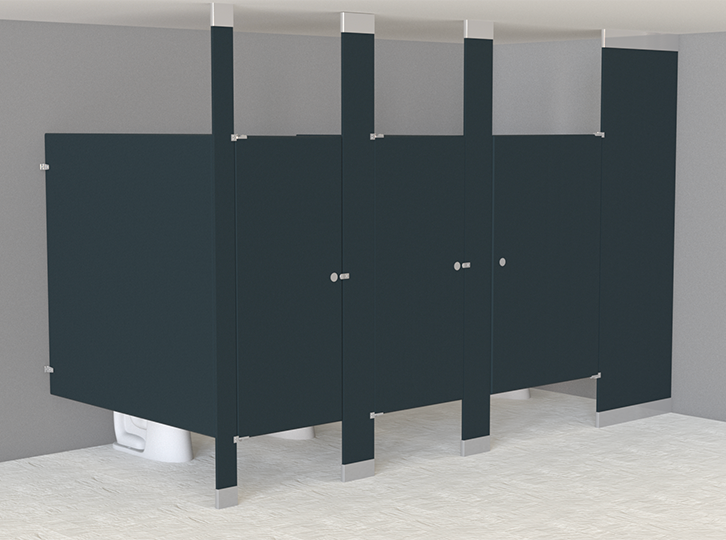 Floor to Ceiling

Floor to ceiling partitions are good for maximum rigidity. The downside is that vertical measurements must be exact at all anchor points. Floor to ceiling is a great choice for buildings where the durability of the stalls will be tested and the installer doesn't mind taking extra measurements.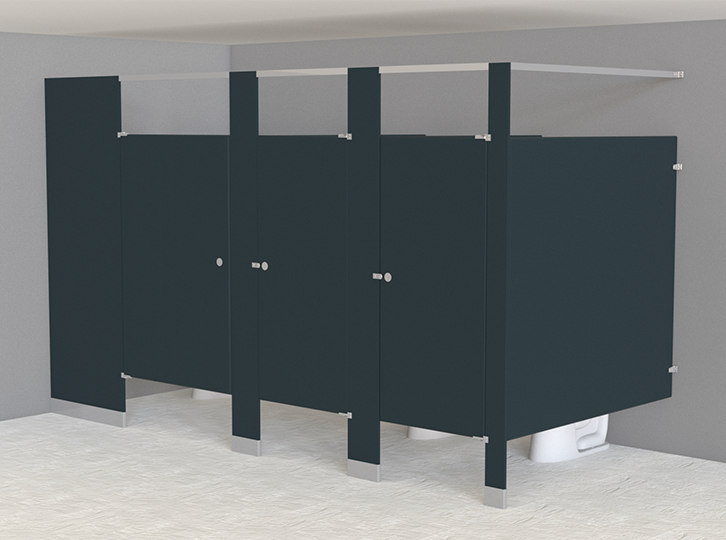 Headrail Braced

Headrail-braced is by far the most common installation type for bathroom partitions. They offer the best of both worlds - high stability (thanks to the additional reinforcement of the headrail) with relatively forgiving dimensions. Headrail-braced partitions are well suited to just about any application.