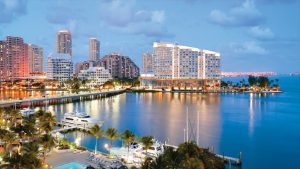 Throughout all four seasons, Miami rules as one of the most popular vacation hotspots. With beaches and numerous town attractions, people flock to Florida. The prime locale nightlife and shopping centers rake in profits all year round.
Miami and other popular cities like Denver, Panama and Fort Lauderdale support a diverse range of commercial construction projects. Conveniently suppling Florida's growing needs, Fast Partitions sells the best bathroom dividers in Miami and Fort Lauderdale. With fast and free local delivery, you can't go wrong.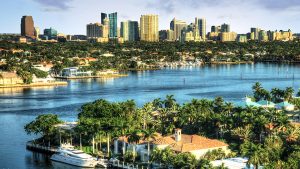 FAST PARTITION OFFERS FREE LOCAL DELIVERY
For schedule convenience and a happy wallet, Fast Partitions provides fast and free delivery. The FEDEX freight delivery works as a one streamlined network. FEDEX is regarded as the best international option for flexibility, reliability and cost-effectiveness. Using this option, we have great shipping rates and can get out partitions to your restaurant, school or office building quickly and efficiently.
In addition to stress-free delivery, Fast Partitions provides complete package deals on all partitions. This includes divider stalls, pilasters, doors, and all necessary installation hardware.
Local toilet partition deliveries extend to several other metro U.S. cities including Chicago, Los Angeles, Houston, Nashville, Atlanta, Seattle, and New York. Whether a school, church, office space, retail or other commercial building, we'll deliver.
TOP QUALITY BATHROOM DIVIDERS
Fast Partitions has developed affordable commercial bathroom urinal stalls. We provide instant partition solutions in three quality materials: plastic, metal and stainless steel.
The solid plastic toilet partitions feature a 25-year manufacturing warranty. They are highly resistant to scratches, impacts, dramatic temperature changes and rust. Never sacrificing style for quality, we produce the plastic urinal screens in 14 different colors.
The powder coated metal stall partitions offer the best industry value, featuring galvanized steel, rust resistance and a gleaming consistent finish. Common cleaning chemicals won't stand a chance in messing with these dividers.
At the high end of urinal screens, we have produced stainless steel with a gleaming elegant finish. In addition to high-durability, this divider meets class A fire rating requirements, as well as environmental properties, providing LEED credit for exceptional recyclability.
WE ELIMINATE UNWANTED USER ANXIETY
If current toilet dividers are inadequate or nonexistent, you may unknowingly be submitting your customers to stage fright from the lack of privacy. This phenomenon can be described as nervousness before or during an appearance in front of public spectators. Men experience a high degree of exposure in public bathrooms. Without proper urinal screens, you may severely damage the trust and loyalty of your customers.
For you and your customers' peace of mind, confidence and esteem, order our high quality urinal screens and improve your customer's bathroom experience. Our urinal dividers are made of durable, high quality materials and are graffiti resistant and easy to clean.
Following through with details will not only increase company morale but also will improve privacy, safety, happiness, and ultimately company sales. Your coworkers, team members and potential clients are likely to utilize the facilities. Save everyone's rear end and buy quality toilet partitions.