A Comfortable Bathroom Environment
As we further progress as a society, our technology expands, our outreach capabilities expand, and our general capability to complete previously difficult tasks expands as well. The only thing which has not seemed to have expanded is bathroom partitions.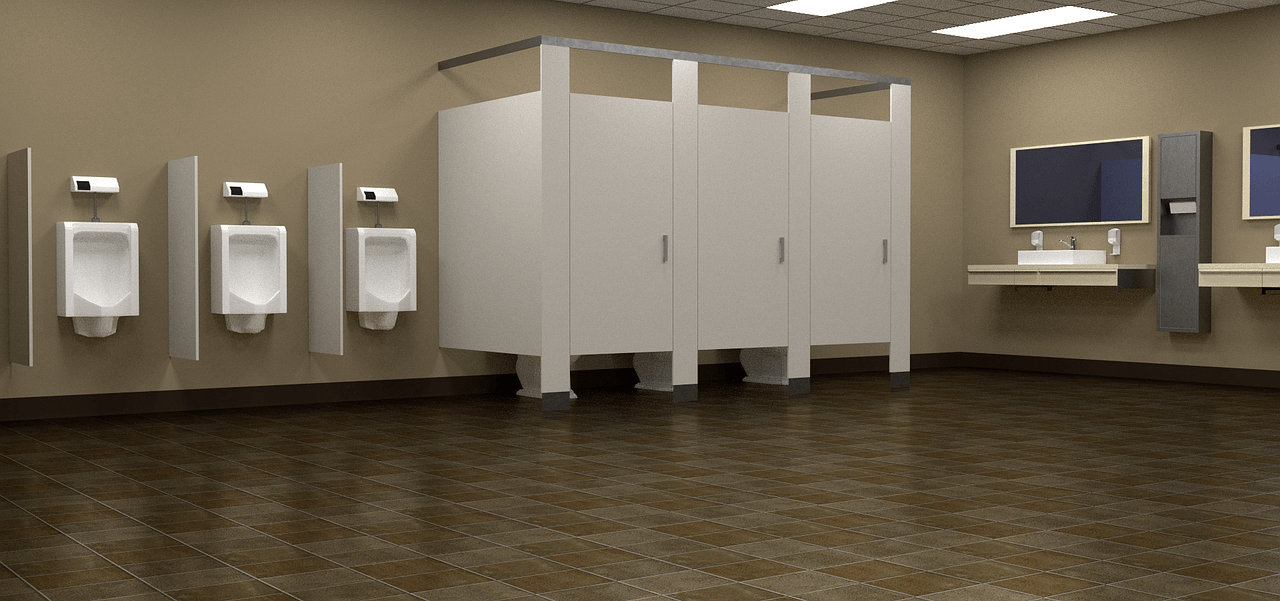 When people are presented the option to choose a larger, more spacious bathroom stall to take care of business, they'll often go for that environment over the smaller option. People will sometimes even avoid going to the bathroom if they know they're in for a cramped, uncomfortable experience. This is why with Fast Partitions, we always analyze the space provided to ensure all restroom users (and plumbers) have adequate space and a comfortable environment when using a toilet within a stall.
Bathroom Anxiety Causing Health Issues?
We all have been told it's not healthy whatsoever to "hold it", yet some individuals will often choose to forego restroom relief in favor of waiting until they locate a more comfortable environment to conduct their bathroom business. When this scenario becomes a habit, gastrointestinal issues can arise and lead to a host of health problems you wouldn't wish on your worst enemy.
We believe all bathroom users should have a comfortable, spacious, and easily accessible environment. This will have a chain-reaction effect of sorts and lead to an overall greater health of your employees, customers, and/or the general users of your bathrooms.
Preventing Constipation with an Inviting Bathroom Stall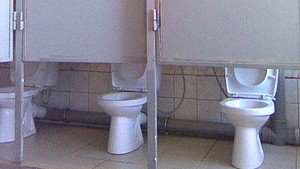 Studies have shown when human beings are using the bathroom, they'll often have anxiety-induced constipation as well as difficulty urinating due to a "stage-fright" of sorts.
This may go back to our cavemen days of our bodies preventing us from relieving ourselves in high-strung, tense situations as to prevent harm or injury in a vulnerable position. With our partitions, we want all of the users to feel privacy, safe, comfortable, and invited to take part in a daily ritual we all enjoy. When constipation is reduced, there are a number of benefits:
Reduced Headaches
Reduced Acne Breakouts
Increased Appetite
Reduced Hemorrhoids
Reduced Bad Breath
You definitely want to avoid the above-listed symptoms and start enjoying your life to fullest. With our partitions, your users will experience peace, serenity, and a sense of calmness no other partition can provide. We truly care about the user and are always researching new ways to better our products and technology. We always welcome feedback as well, so feel free to reach out to us if we can be of service in any way.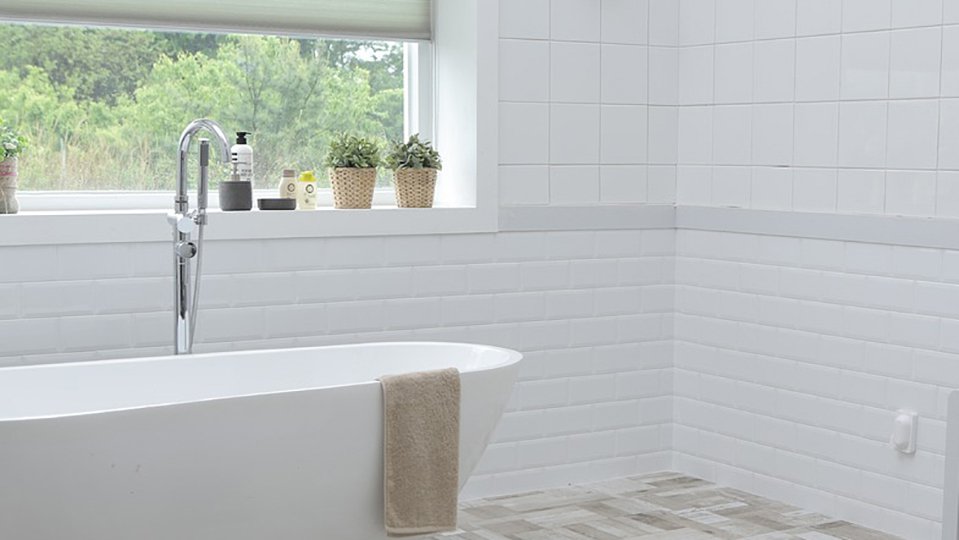 Privacy level is an essential factor to be considered when designing any bathroom. Bathrooms windows are the first step to provide privacy and to allow natural lighting through. However, without proper planning you're making a bigger issue by pursing that fantastic lighting.
The most common problem is using huge windows that are plain, and are midway up the wall. Without the right tweaks and add-ons, this can violate your restroom privacy, leaving the insides exposed. Bathroom windows go a long way in creating privacy if they're treated as needed.
Fortunately, there are several great ways to treat your windows to secure adequate privacy without compromising the enjoyable natural lighting.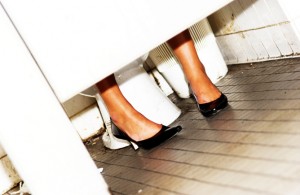 Public restrooms are sources of anxiety for many people who don't feel safe making themselves so vulnerable in a public place. It's arguments like this one that have fueled much of the debate against transgender rights in terms of gender divided restrooms. Since going to the bathroom involves vulnerable exposure, the inherent desire to feel safe and secure clouds all other thoughts where public restrooms are concerned.
So, what aspects of a public restroom commonly give way to such fear or dread of using them?
Sure, it's easy to blame a distaste for the public restroom on basic complaints of uncleanliness, but the question of sanitation is not enough–for the majority of people who have made an argument against public bathrooms, these issues boil down to how bathroom partitions and even (albeit to a lesser degree) urinal screens are designed, installed and manufactured.
If we were all to picture a classic public bathroom set-up in our minds, it would probably involve cheaply produced materials bolted together with wide gaps between door and wall partitions and excessive space from the floor to the bottom of the material.
Easily put, these types of stalls can be anything but private, with the common design actually making it relatively easy to view what's going on within the stall if not put together properly. While this may not have seemed like much of an issue ten or fifteen years ago, especially with the strict gender binary design of most public restrooms, today's social climate calls much more attention to these glaring details.
Truth be told, with the way many public restrooms are fashioned these days, it's no wonder that there are so many people with a strong distaste for them altogether.
The good news is, there are solutions to the looming issue of public bathroom privacy that don't involve choosing one side over another or ignoring the needs of those who have expressed them; in fact, there are ways to make public restrooms more secure and discrete environments that might, with time and application, even help bridge the current divide.
In order to make this a possibility, it is important to note that, in this circumstance, design reform is the answer. Building owners and contractors who have a large hand in how bathrooms are designed and what types of materials are ordered and installed can make conscious choices to shift toward a more privacy-centered layout, most of the time doing so at a budget-friendly price.
When it comes to reforming the typical design of public restrooms in order to increase privacy, one of the most obvious solutions is a wider implementation of single occupancy bathrooms. Many places with a lot of pedestrian traffic already operate with a similar design, and it is continuously becoming a much more popular–and all-around pleasing–alternative to the standard multi-stall layout.
Not only do single occupancy restrooms eliminate the issue of bathroom shyness, they're also comfortable solutions for gender division. Individual restrooms are often universally designed, meaning that if a building does have gender-specific single occupant bathrooms, they're more than likely nearly identical in layout, eliminating the technical need for specification.
While, perhaps, these units appear less cost and space efficient up front, creating completely privatized spaces where individuals do not have to worry about a breach in their privacy will pay for themselves in the long run, especially as the issue of bathroom privacy continues to grow more and more heated.
However, there are ways to implement more privacy and improve the restroom climate that don't involve the spacing and resources necessary to install multiple single occupancy bathrooms. Single occupancy rooms may be a worthy solution in public places with moderate or fluctuating volumes of people, but larger venues like stadiums or arenas that cater to hundreds or thousands at any given time require a set-up more conducive to heavy, frequent traffic. For these environments, full height privacy stalls make for a great option.
While this design doesn't offer enclosed bathroom privacy to the extent that individual single occupant bathrooms do, it comes pretty darn close. This option poses a more crowd friendly aesthetic while still granting each restroom-goer the ability to do his or her duty to nature in peace and seclusion. Floor-to- ceiling toilet partitions and full-length, sturdy doors conceal those using the restroom, essentially making this set-up a large collection of smaller individual occupancy bathrooms with one common sink area.
While this concept has been a point of contention in terms of mixed gender bathroom privacy, the major problem doesn't come from the bathrooms themselves, but the standard toilet partition sizing that doesn't offer optimal privacy–unlike stalls without any breachable gaps.
Public places are already taking advantage of the benefits that a unisex restroom with completely concealed stalls offer. Chicago-based architect Matt Nardella has begun to address the issues inherent in this sort of scheme by proving that such a design is not only more cost-efficient in terms of construction, but is also much safer (as this design would allow parents of the opposite sex to accompany their young children into the bathroom), cuts down on line inequality between typical male and female bathrooms, and still offers the individual privacy necessary for toilet partitions in a shared space.
True to form, this design offers the best of both solutions while remaining largely controversy-free in terms of safety, privacy and gender inclusion. Full-length partitions might be more expensive at the onset of installation, but the general lack of maintenance issues when compared to standard, cheaper toilet partitions ends up allowing these to pay for themselves over time. Installing a commercial door in place of partition material will ensure greater longevity with much more solid durability against vandalism, general wear-and-tear and uric acid build-up in crowded areas.
Despite the fact that public bathroom design is moving much more frequently toward single occupancy and full height stalls complete with solid doors, there are still options available to improve regular bathroom partitions and increase the privacy of units already in place.
Our line of commercial toilet partitions comes with the option to include Elite hardware for installation, which decreases the gaps in the doors to the point of nonexistence, meaning those waiting for a stall or walking about the common area of the restroom have no visibility into the actual stall. Even though the gaps under and over the doors and partition panels still exist and noises aren't as muffled, this advanced installation hardware makes it nearly impossible for passersby to accidentally (or not) sneak a peek into the actual stall.
This hardware can be used on any of our partition materials (stainless steel, powder coated metal or solid plastic) and makes all the difference in helping to improve the public restroom experience–even if it's only scratching the surface.
As a nation and community of people founded on the idea of equality and the protection of human rights, it's our responsibility to do everything in our power to keep up with social progress and ensure that every individual feels safe and secure when they need to the most. Implementing simple design changes and improving the quality of construction and installation might seem like small steps toward a larger goal, but can make all the difference where privacy and comfort are concerned.
Adding Privacy: Frost the Windows
Frosted window films are an affordable and simple way to add privacy to your bathroom. Depending on your taste, there is a huge range of beautiful designs available, making it a decorative as well as a practical solution. The patterns are computer cut and look like etched glass. The frosted region murk the view while still allowing sufficient amount of light to enter.
Select Textured Glass
Here, there is a combination of dimpled glass bricks and plain glass that replaces the traditional textured glass. The dimpled glazing optimizes privacy as the clear glazing ensure proper lightning.
Drape Curtains
It is not a popular option for a bathroom. However, if well designed, it can be a great solution to privacy issues. Choosing a light fabric that is moisture-resistant is great for any bathroom. Avoid silk because it can rot or anything that soaks quickly. Finally, pick a curtain that can easily be removed and washed.
Go Sheer
Sheer fabrics are good for curtain because they make a romantic integration to your bathroom. Sheer curtains filter strong sunlight while creating privacy and still letting a lot of light in.
 Roller Blind
You don't want neighbors to know what brand of soap you use. Therefore, installing something that will obscure the inside view is essential. A discreet roller blind installed gingerly against the ceiling will provide the privacy when needed and can fold up neatly when not needed.
Start at the Bottom
Privacy doesn't entail putting a blind across the entire window. Check how much covering you need, then hang a roller shade across the area and leave the upper region uncovered. This is a perfect solution for windows that are curved at the top.
Use Louver Blinds
Simple louver blinds offer good lighting, and even when open, offer a good degree of privacy. When the lights are on at night, just swivel them shut to ensure no one can see in.
Choose an Outdoor Screen
An outdoor screen is a creative design that protects the bather's modesty, allows in light and also offers peeps of the outside world. A laser-cut screen on the outside or a slatted wooden screen would have a dappled effect.
Set Windows High
A blend of slot windows and skylights will allow plenty of light into a bathroom while also keeping wall space clear for a nice shower or bath, ideal in a small room. Any peeper will have to use a ladder to spy on you in the bathroom.
Privacy is something we all have rights to whether you identify as transgender or not. Implementing any of these window treatments as great home improvement will go a long way to ensure safe bathrooms while creating privacy.
Make Needed Repairs
Check our blog post on how to clean bathroom partitions for some great tips on restoration and repair of existing partitions to make them last even longer.
It's Time to Make Your Bathroom Better
Bathrooms are a crucial part of any brick-and-mortar business and you'll want to present the best to your customers, clients, and staff. There are even bathroom review sites solely dedicated to providing the best restrooms in your vicinity.
With all of the hype surrounding a clean, inviting, and comfortable restroom experience, it's about time you reward your business with only the best; Fast Partitions! Feel free to contact us and we'll happily provide a quote and/or response to your inquiry. Looking forward to hearing from you soon!