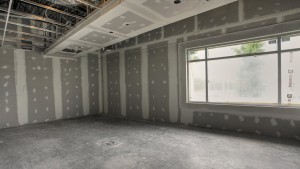 As you begin planning your next building renovation or construction project, there are some potential unexpected stumbling blocks which lead to lost time, money and energy.
You're ready to start tearing down walls or begin clearing land, but be careful about running with assumptions for construction projects. Remember to evaluate the renovation property value. Before you run wild with your redesign dreams, review some common remodeling myths which have been debunked and explained.
Doing It Yourself Saves Money
You're feeling confident and ready to take a sledgehammer to that extra wall. However, by rushing into a project solo, you may cost yourself more money and energy than you're saving. Be honest with yourself about when you're in over your head and need to hire a professional. Professionals can offer added value with planning the project. Sometimes mess-ups cause more work for contractors to fix than if they had been hired earlier on in the process.
High-Priced Contractors Are More Reliable
With most market products, increased costs are assumed to indicate increased values. While that may be true for furniture or steam cleaners, it's not always the case for contractors. Be sure to conduct thorough research before selecting a professional for your projects. Check out photos of previous work and read through legitimate reviews from real customers. Consider talking with friends and family as well about contractor recommendations.
You Should Plan Before Hiring A Contractor
While you may have clear visualizations for the upgrade you're trying to make, a professional would have more experience in the mechanics of your design. You don't have to have everything all laid out before talking to a contractor. They should be just as much involved in the planning as in the actual construction. If you've taken the steps to find a reliable company, you should feel safe and in including them throughout the whole process.
High Quality Materials Increase Property Value
Top value materials may seem like a great idea to increase property value, but remember to stay within the quality realm of your locational area. If there's a possibility of selling down the line, the value should be relative to surrounding organizations for higher buying potential. More expensive does not always mean higher quality. Evaluate the purpose of each given material, to determine if its suited for the job at hand.
In additional to style and utility, consider the environmental impact when choosing materials like glass or steel. Using eco-friendly products may be more expensive up-front, but they usually help to save money in the long run, in addition to helping the environment. Creating attractive exterior designs and renovations also goes a long way to help enhance community health and desirable walking experiences.
You Don't Need A Permit For Minor Renovations
While more cosmetic changes won't require a permit, be careful with even smaller renovations. Several local and state laws will require you to obtain a contractor's license before initiating construction-type redesigns. If not, simply hire an outside contractor.