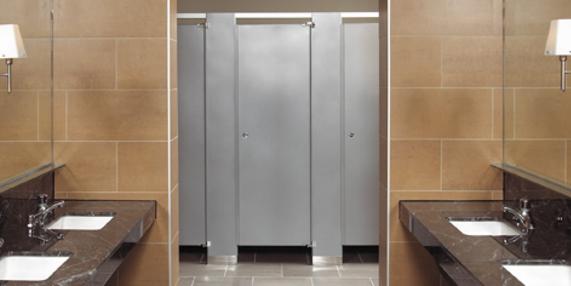 We all know as well as anyone that aesthetics and overall quality and durability are equal power players when constructing a bathroom design.
Many of us have had one too many borderline-traumatic experiences with murky, vandalized, odorous public restrooms and know that all these problems are tied back to what types of materials are used, especially when installing toilet partitions. The era of luxurious, full height toilet partitions is arriving.
In honor of the hard-pressing quest toward a better bathroom, we've rounded up America's best—and most hall of fame-worthy—public restrooms, as determined through Cintas' America's Best Restroom Contest 2014.
Longwood Gardens—Philadelphia, PA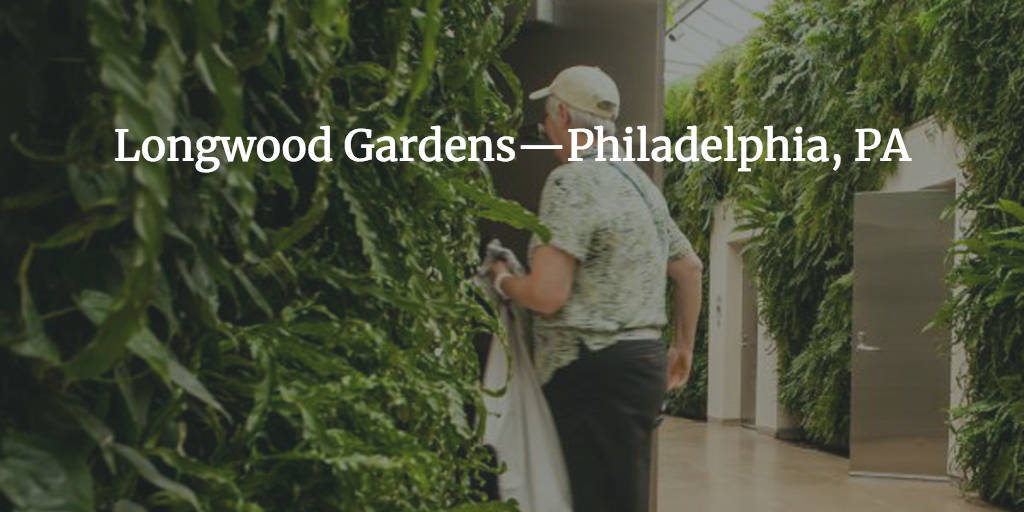 Talk about being dedicated to the Green Movement. These hidden away bathroom stalls are part of the most visited public garden in the country and are integrated into the longest green wall in all of North America. With special translucent glass installed within each to bring in natural light and reduce the costs of electricity, these one-of-a-kind installations will make you reevaluate your stance on public restrooms once and for all. While pricey, glass toilet partitions are among the best you can get.
American Girl Place—Chicago, IL
Decorated to the hilt with child-sized installations, bright colors and doll holders inside each of the bathroom stalls, the American Girl customer restroom is anything but ordinary and turns something considered not so desirable into something fun.
Bowl Plaza—Lucas, KS
Built as a community effort in the Kansas town, the Bowl Plaza—name to be taken literally—is a public restroom whose structure is shaped like an actual toilet. With a 14-foot mosaic acting as the "lid" and fountain-type structure in front (complete with a drain) acting as the bowl, this restroom takes committing to the aesthetic to an extreme.
El Centro—Washington D.C.
Public restroom are, in many cases, places of social interaction, and this couldn't be more literal than in the popular Mexican restaurant in D.C.'s Georgetown area. The Prohibition-style décor—there are actual metal washbasins—is only the tip of the iceberg. Where a mirror would normally be behind the sinks sits a window into the opposite bathroom, giving the hand-washing area a watering hole affect, so to speak.
The Fabulous Fox Theatre—St. Louis, Missouri
A combination of stately and sophisticated lounges and an inner bathroom chamber, the ritzy restrooms at the Missouri theatre house combine high end black finished sinks and toilet partitions with black and white tiled floors to give every visitor the impression they've stepped back in time.
Mai Kai—Ft. Lauderdale, Florida
Tucked away inside a tiki-themed restaurant in Florida, the Mai Kai restrooms shine above most others—literally. The gold-gilded walls and décor give the posh bathrooms the feel of a palace throne room, rather than the porcelain kind. It even comes complete with nightly attendants ready to serve customers at a moment's notice. It gives a whole new meaning to the term "royal flush."
Plums Café—Costa Mesa, California
This Pacific Coast café earns its esteem from taking a symbolic approach to its decorating strategy. With the walls and floors symbolizing the waves and sand of the nearby beaches, walking into the public restroom is meant to be like stepping into a bit of a tropical oasis—any bathroom that automatically makes you forget you're in a bathroom seems to have the right idea in our book.
The Grove—Los Angeles, California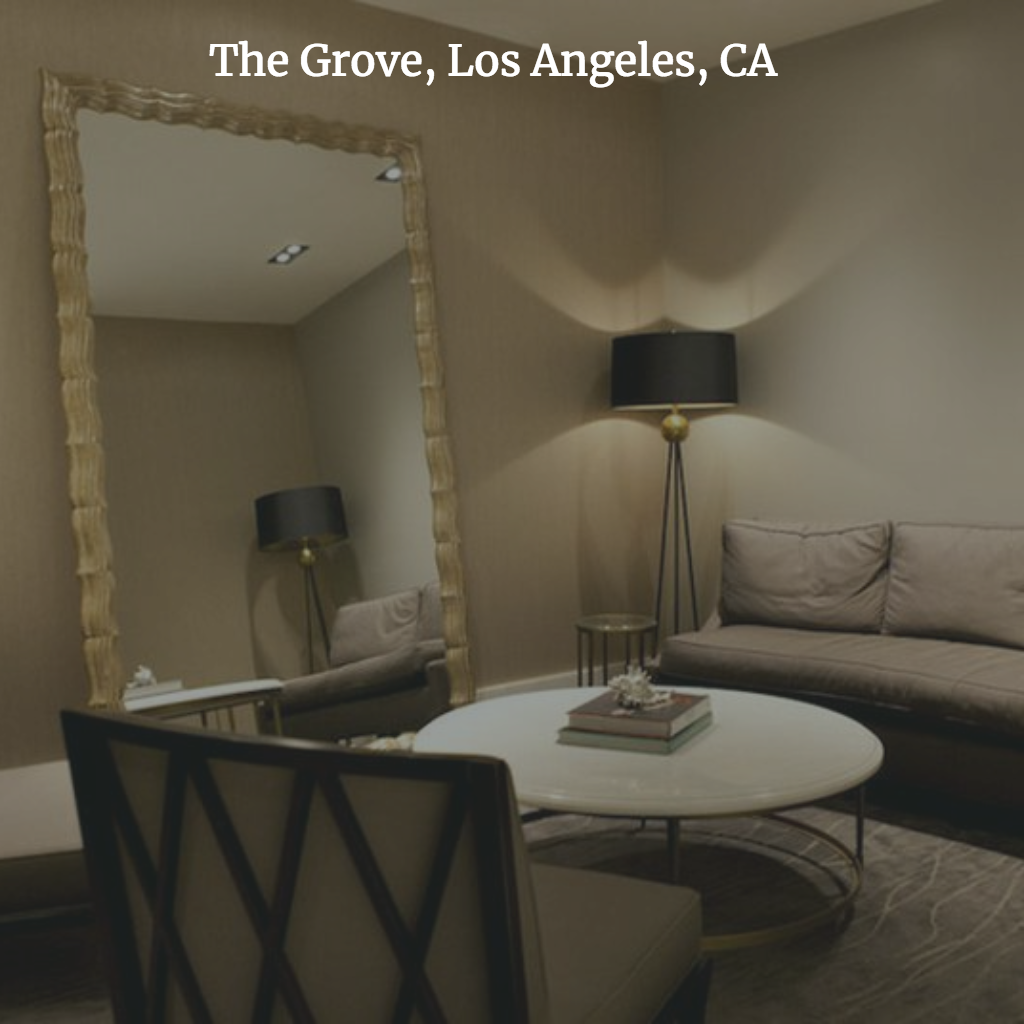 While it might, for all intents and purposes, be a restroom facility, the bathrooms of the major L.A. shopping center are mostly everything but. With floor to ceiling marble and dark wood finishing on cabinets and doors, the sleek aesthetic aligns perfectly with the aesthetic of the center, while other amenities, like six original Picasso and Miro drawings, a microwave, two nursing rooms with a rocking chair, and a children's playroom—complete with a plasma screen T.V. and chalkboard—make you feel like you've walked into a 5-star resort.
Tiki Lounge—Pittsburgh, Pennsylvania
With stone encrusted walls and seashell wash basins made of hand-picked materials from Bali, Indonesia, this Amazonian-style bathroom was created by a collection of local artists who spent over 200 hours getting the detailing just right. The best part? The sinks are actual built-in waterfalls.
Trail Restroom—Austin, Texas
The environmentally sustainable bathroom sits at the heart of a nature trail and serves as part restroom facility and part art installation. The simple, geometric design of the materials maximizes on natural lighting and energy, conserving the resources of the park surrounding it and standing an awareness symbol for all who encounter it.