The Impact of Restroom Cleanliness on Workplace Productivity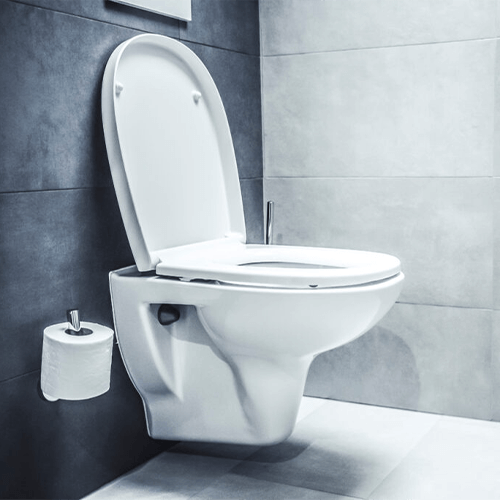 As a business owner, one of your primary goals should be to boost workplace productivity. With that in mind, it's a good idea to outline all factors that influence the productivity of your workers.
This task can seem daunting because so many different factors impact workplace productivity. For example, the restroom is one space that significantly impacts your entire workforce.
While the reasons why might not be obvious, maintaining a clean restroom can improve productivity and boost morale. Here's how.
Setting the Right Tone
Put yourself in your employees' shoes for a moment. Would entering a dirty workspace every day leave you with a positive impression? How long could you put up with such conditions before they started impacting your view of the organization responsible for maintaining that space?
The reality is that a clean work area gives employees something to look forward to when they show up every day.
It subconsciously encourages them to put their best foot forward and reinforces a positive view of the company. It could even enhance the sense of pride they take in their work. The result is both a higher quality and quantity of labor.
Ensuring Visitor Safety
Keeping your restroom clean can drastically reduce the spread of viruses and bacteria that could get your employees sick and cause them to miss valuable time at work. Nothing impacts daily productivity like having a significant portion of your staff out sick. This problem is especially frustrating because of how easily preventable it is.
Simple measures, such as having partitions installed between the toilets in your restroom, greatly reduce the spread of viruses and bacteria from station to station. Additionally, having a readily available supply of restroom accessories will ensure that your workers have what they need to maintain proper hygiene.
Providing Privacy
The restroom should be a private, quiet space for all visitors. The ability to relax while using the restroom creates a positive feedback loop by allowing your employees to pause for a moment, reflect on the day's events, and mull over solutions to work-related problems.
Sometimes, the shared space of the office can become somewhat overwhelming, so having a clean, private place where your employees get away for a few quiet moments during a busy day is a great way to keep productivity high.
Imagine you've been dealing with an especially frustrating issue at the office. Would it be better to start tackling a new task immediately or take five minutes to collect yourself before moving on?
Now imagine that the only place you have to take a few minutes alone is filthy and in disrepair. That wouldn't exactly make you feel like hitting the ground running when you came back, would it?
Reducing Complaints
A clean restroom can reduce the number of complaints you receive throughout the day, which can in turn maximize your productivity as an owner or manager and that of your employees. That includes complaints from both employees and customers.
For example, if your facilities are open to the public and one of your customers finds them dirty and devoid of personal hygiene products like hand soap and toilet tissue, is fielding their complaints really the best use of your employees' time?
Had the restroom been clean and well-stocked from the beginning, there wouldn't have been a complaint in the first place.
A clean restroom shows your customers and workers that you're mindful of their well-being and intent on making their experience with your company a positive one. It also creates a more welcoming atmosphere if you run a restaurant, café, or similar business that benefits from guests staying for longer periods.
What Should You Look For?
To maintain a clean restroom, you'll want to be on the lookout for issues like:
Visible dirt and grime on the walls
Dirty toilets and sinks
Structural damage to partitions
Graffiti on partitions and restroom walls
Unsightly stains
These unattractive qualities shouldn't pose a problem if you're in the habit of maintaining your restroom's appliances and fixtures and keeping up with regular cleaning, as you should be.
Get Your Restrooms in Order
At Fast Partitions, we're dedicated to helping you optimize your restrooms. Contact us today for a consultation.