New Owner, New Builder, New Look: Fast Partitions Enters 2023 Better than Ever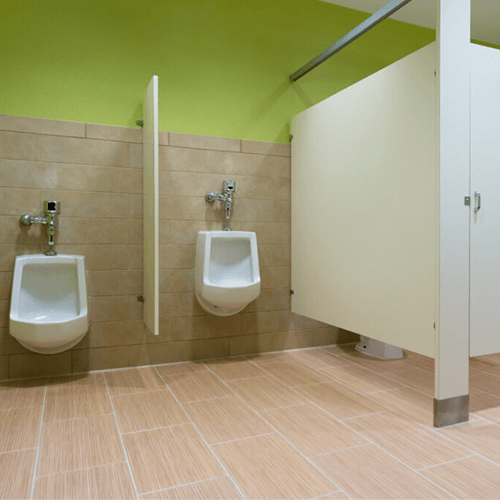 Fast Partitions is your source for high-quality bathroom stalls, partitions, hardware, and other commercial bathroom accessories. We're continuing to provide the same top-tier product and service standards you've come to know, and we've made some major improvements as well.
Fast Partitions Is Under New Ownership
Fast Partitions has recently been acquired by CDF Distributors, an industry leader in commercial doors and door hardware. CDF Distributors is well-known for its state-of-the-art door builder feature that makes ordering custom commercial doors more straightforward than ever.
Founded by Wayne Foreman, CDF Distributors was built on a solid foundation of leading technology and commitment to core values — values that customers now experience with Fast Partitions as well.
We're customer-focused, innovative, and dedicated to giving back to the community through our supported missions and charities. Now that Fast Partitions is part of the CDF Distributors team, you can expect these values to shine through.
Good Character
CDF Distributors is all about integrity. We pray before every meeting and strive to remain true to our values in any situation.
Our customers know that they can always trust our team to do right by them, and we make sure that our long-standing customers enjoy loyalty and appreciation from us.
Fun and Positive
We want our employees to know they can depend on having a healthy, positive environment to work in. That is why we aim to create a friendly, warm atmosphere every day, where enthusiasm and joy are simply part of the job.
Above and Beyond
At CDF Distributors, we're committed to always doing better. We don't settle for anything less than top-notch service. We bring our best to everything we do.
You can rest easy knowing that all of your needs are met with an uncompromising commitment to quality. We're ready to go the extra mile to ensure that our products and services deliver exactly what you need.
Genuine Care
We care about people and strive to show that in everything we do. Whether for our employees, partners, or customers, we try to cultivate respect, patience, kindness, and love between everyone.
When you deal with CDF Distributors, you can feel sure that you're going to receive friendly, knowledgeable service. We truly value your business and the relationship we're building.
Passion for Winning
CDF Distributors has a track record of success that includes consistently delivering quality products and leading innovation in the industry. Through our discipline, drive, and perseverance, we continue to achieve breakthroughs. And when we do, we celebrate!
Our New Quote Builder
CDF Distributors has adapted its innovative quote builder technology to provide even faster quotes for Fast Partitions. You can visit our new quote builder to get instant pricing based on the specific material, dimensions, style, and number of bathroom stalls you need.
The easy-to-use online quote builder lets you customize your quote based on room type and layout, number and position of stalls, urinal partitions, accessories, and other options. Not sure about your dimensions yet? Automatically substitute industry averages for now.
The quote builder even includes ADA-compliant stalls, available in a variety of layouts. You can create a custom quote in minutes that takes into account all details related to your bathroom stalls and accessories and receive an estimated cost, including shipping and taxes, that very moment.
Our New Website
Fast Partitions now has an entirely new website with a fresh look and plenty of useful resources. On this website, you can browse our full range of bathroom stalls, partitions, and accessories to find the perfect solution for your needs.
You can also view individual components or complete packages, along with reviewing our resources on stall materials, mounting styles, and other criteria that you need to make the right decision for your stalls.
You can even find a wide range of commercial restroom accessories, all from high-quality and reliable brands. Grab bars, hand dryers, dispensers, and more are all featured and can be easily integrated into your overall quote.
The website also includes frequently asked questions about our bathroom stall selection and how our convenient ordering and shipping model works. You can find out everything you need to know about the logistics of your order and what you can expect when working with Fast Partitions for your commercial bathroom needs.
Get Started with Fast Partitions Today
Whether you're a new or existing company, the team at Fast Partitions is excited to get started on your order. See what Fast Partitions has to offer, and start building your quote today.