How to Choose the Right Commercial Bathroom Partitions for Your Business Needs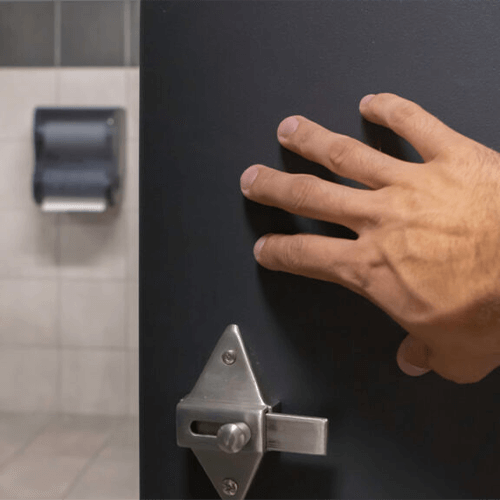 Having a functional and well-designed commercial bathroom is an essential aspect of running a successful business. One of the key elements in creating a functional and stylish commercial bathroom is choosing the right bathroom partitions. But with so many options available, choosing the right partitions can be a challenging task.
In this blog post, we will provide you with all the information you need to choose the right commercial bathroom partitions for your business needs, including factors to consider, materials options, and much more.
The Importance of Quality Commercial Bathroom Partitions
Poor quality partitions can quickly become a liability, with issues such as malfunctioning doors, inadequate privacy, and overall lack of durability. This not only detracts from the look and feel of your business, but can also lead to negative customer experiences and even health hazards.
By choosing quality partitions, you can create a welcoming and functional commercial bathroom that meets the needs of your employees and customers, and helps to enhance the overall image of your business.
Types of Commercial Bathroom Partitions
When it comes to choosing commercial bathroom partitions, there are several different options available. Some of the most common types of commercial bathroom partitions include:
Solid Plastic Partitions
Laminate Partitions
Powder-Coated Steel Partitions
Stainless Steel Partitions
By understanding the different types of commercial bathroom partitions available, you can make an informed decision about which option is best for your business needs and budget. Whether you are looking for a budget-friendly solution or a high-end design element, there is a commercial bathroom partition option that can meet your needs.
Measuring Your Bathroom and Determining Layout
One of the most important steps in choosing the right commercial bathroom partitions is accurately measuring the space. This will help you determine the correct size of partitions you need, and ensure that the partitions fit properly in your bathroom. When measuring your bathroom, be sure to take into account the door swing, plumbing, and any other obstacles that may affect the placement of the partitions.
It's also important to consider the layout of the space when choosing bathroom partitions. Take into account the flow of traffic in the bathroom and make sure that the partitions do not impede or obstruct movement.
Setting a Budget for Your Project
When choosing commercial bathroom partitions, it's important to set a budget for your project. Bathroom partitions can range in price from a few hundred dollars to several thousand dollars, depending on the material, size, and features you choose.
When setting your budget, it's important to find the best combination of cost and quality. Look for partitions that offer the features you need at a price that fits within your budget.
Ensuring Privacy and Safety
Bathroom partitions play a crucial role in maintaining privacy and safety for employees and customers. For example, laminate partitions with solid cores provide a higher level of privacy, as they do not have visible seams or gaps that can compromise privacy. Self-closing doors help to ensure that users have privacy when entering and exiting the stalls, and also provide added safety by preventing hands or fingers from getting caught in the door.
By ensuring that your bathroom partitions provide adequate privacy and safety, you can create a comfortable and secure environment for your employees and customers, and ensure that everyone has a positive experience in your commercial bathroom.
Quality and Affordability Guaranteed
Whether you are starting a new business or upgrading your current restroom facilities, choosing the right commercial bathroom partitions can help to enhance the overall image of your business, and provide a positive experience for everyone who uses the bathroom. With a wide range of options available, including solid plastic, laminate, powder-coated metal, stainless steel, and glass partitions, it is important to consider the unique needs of your business, including budget, hygiene requirements, and aesthetic preferences.
Contact Fast Partitions today for high-quality commercial bathroom partitions and for more information about proper maintenance and upkeep to ensure a safe, hygienic, and welcoming environment for your employees and customers.