When it comes to the necessary accessories and hardware for installing successful toilet partitions, you'd be hard-pressed to find an item more integral to restroom functionality than the grab bar. They may be easy to forget about due to size and nature and even easier to neglect altogether when ordering bathroom stall materials, but these seemingly small inclusions will ensure that your commercial bathroom is up to code and fully accommodating for all visitors, including those with balance issues, overweight visitors, children who need extra support or individuals with temporary injuries. Grab bars are especially important to handicap accessibility, and are a requirement in ADA compliant stalls. The Americans with Disabilities Act is a federal civil rights law that mandates equal access to goods and services, and ensuring public restrooms are accommodated under this law is of paramount priority when designing a layout and installing hardware. This is why we have added grab bars and grab bar reinforcements as a new offering in our extensively growing line of bathroom partitions and partition hardware. It's our goal to make ordering fast partitions and all the right hardware as easy as possible—with as few steps as possible—for all of our customers. Finding a third party distributor and ordering the parts separately is a thing of the past—we'll take care of it for you with the help of our supplier, ASI Group.
The importance of grab bars is versatile in public restroom spaces, in that they can, and should, be placed in both shower and bathroom stalls meetings standard ADA requirements. Realistically speaking, grab bars and the partition walls to which they are attached should be installed appropriately for any stall designed specifically with wheelchair accessibility in mind. Typically speaking, grab bars are installed behind and directly beside the toilet, and come in three lengths: 18 inches, 36 inches and 42 inches—all of which we offer to include with any partition order processed. These should be installed within the range of 33-36 inches above the floor, the exact mounting height being based on the age of majority users (i.e., a grab bar should be installed 33 inches above the floor in the ADA stalls of elementary school bathrooms). It is also important to note that the maximum and minimum horizontal mounting heights of grab bars should be measured from the top of the gripping surface rather than the center line of the bar. These exact measurements also apply to ADA compliant shower stalls.[1]
The installation of grab bars is simple and hassle free, but the type of installation should be considered and noted in advance of ordering your partition walls. For stalls with previously built walls on either side of the toilet, grab bars will need to be installed via through-bolting, as standard grab bar reinforcements cannot be applied and this method will ensure that the bars maintain maximum support for each bathroom patron. It is when the grab bars in question are to be mounted onto a partition wall that advance planning should be brought into play. In order to ensure that the partition wall is able to support weight being pressed down on a grab bar, the partition wall will need to be reinforced. Reinforcing a partition wall includes a simple step of adding reinforcing properties to the partition's internal structure, to which the grab bars can later be connected. Since reinforcing the partition wall deals with its internal structure, this step will need to be done before the item is shipped out to the customer, making it integral to let one of our sales associates know you need grab bar reinforcement on a particular partition wall before the order is finalized and processed. Keeping the delivery and installation process problem-free for the customer is something our team strives for every day, and taking measures to make sure the product is perfect before it arrives to be put into place is a large part of that endeavor.
To get started the correct and efficient way on your bathroom partition project, get a quick quote on our website at www.fastpartitions.com, or email our sales team directly at [email protected] to communicate specific needs and dimensions to make sure all your hard work goes anywhere but in the toilet (figuratively speaking, of course)!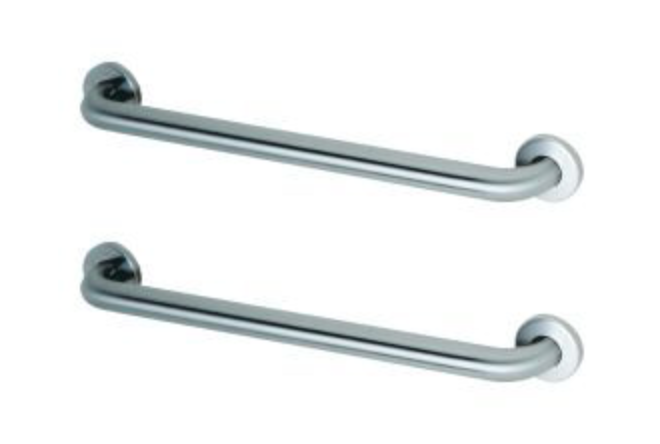 [1] http://bobrick.com/Documents/PlanningGuide.pdf