Common Signs It's Time to Replace Your Bathroom Stalls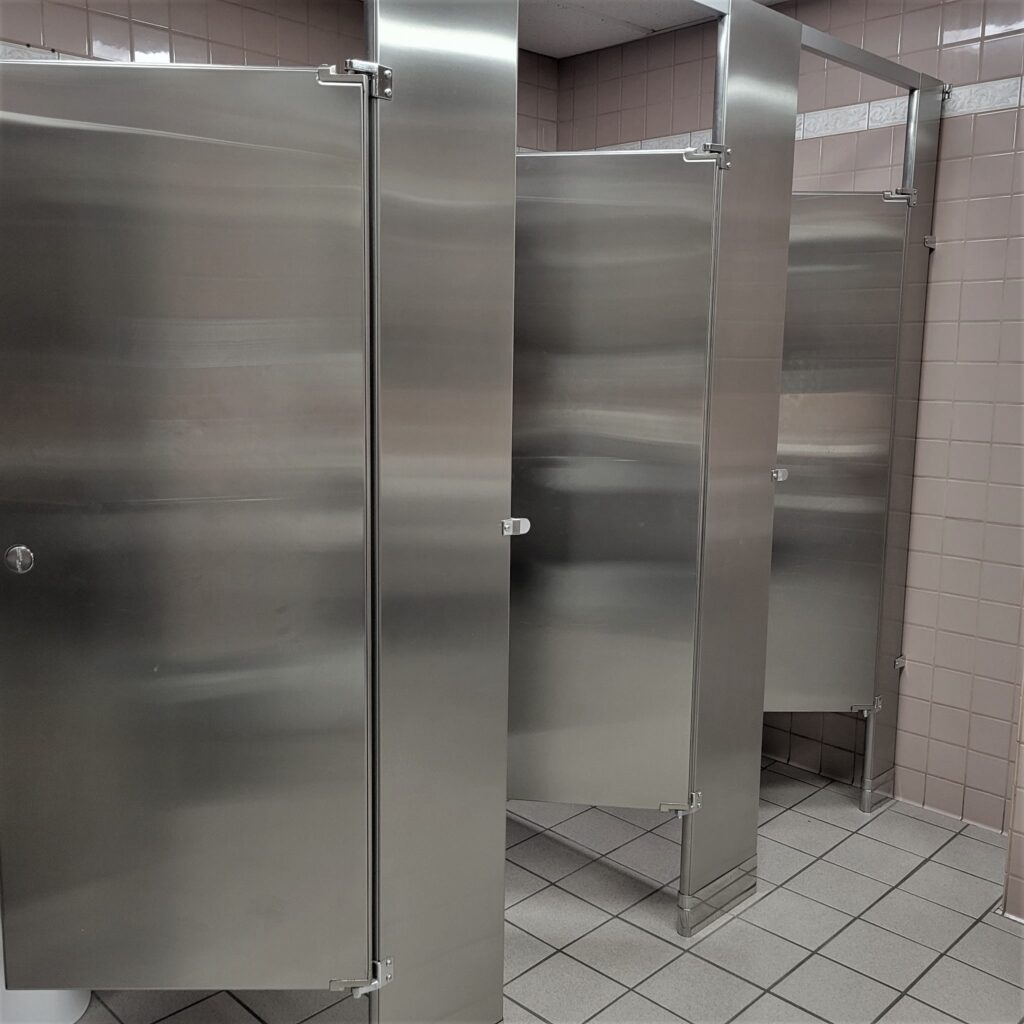 When you're the owner of a large commercial space, it's important to have adequate public restrooms for your customers. While your cleaning crew might do a good job of restocking supplies daily and maintaining them, regardless of how well you care for the toilets and stalls, eventually, they'll need replacing.
Bathroom stalls are typically made of durable materials, so how do you know it's time to replace your bathroom stalls? Some signs are obvious, while others are subtle enough to miss.
Why You Need to Replace Your Bathroom Stalls
The stalls in your bathroom are essential to the privacy of your guests. If they are damaged or vandalized, they may not provide as much comfort. Replacing your bathroom stalls can give your bathroom a facelift and help make it appear warm and inviting.
How Much Does It Cost to Replace Bathroom Stalls?
Cost is always a concern to any business owner. A DIY installation will only cost you the price of the stalls. Hiring a contractor increases the price but will provide your stalls more stability.
The overall cost of a replacement bathroom partition depends on what type of stall you choose and the material it's made from.
Signs It's Time to Replace Your Bathroom Stalls
Sometimes, your bathroom stall can get by with a simple repair, as is often the case with a broken lock. Other times, it may require a total replacement. If you need clarification on whether your bathroom stalls need replacing or repairing, there are a few signs you can watch for.
Inadequate Access
One reason to have bathroom stalls in a public bathroom is to keep wandering eyes and unwanted visitors from invading the occupant's privacy. However, you've probably noticed that many partitions do not extend to the floor or ceiling.
Full ceiling-to-floor stall doors and walls are challenging and time-consuming to install. Still, they could actually threaten the safety of anyone in the restroom.
If you currently have stalls that run from floor to ceiling, consider replacing them. While this may seem silly, these gaps exist so that help can be sent to an occupant that may lose consciousness while using the toilet.
Emergency personnel should have immediate access to anyone who's experiencing a medical emergency in the bathroom. This prevents the responding team from losing valuable time trying to break through the door to help them.
Visual Signs of Damage
Even the most durable partitions will succumb to wear and tear throughout the years. You can expect this to happen, but clear signs of damage can create a visually unpleasant restroom. It could also make your patrons feel like you don't care about the space or that it is unsafe.
Routinely inspect your restrooms for the following signs of damage:
Graffiti
Holes
Broken locks
Water damage
Cracks
Missing handles
Unsecure partitions
Replacing these items will restore the comfort of your public bathroom and make the occupants feel safe.
Outdated Appearance
When you consider replacing your bathroom stalls, you must assess the overall appearance — not just any visible damage.
When your existing stalls create an outdated aesthetic or no longer match the rest of your property, it's time for a replacement.
You Want More Durable Materials
Your bathroom partitions may show little signs of needing replacement. But you may decide it's time to upgrade to more durable stalls. Partition materials have changed throughout the years, and many modern partitions are better able to withstand the demands of a commercial bathroom environment.
You Need to Add More Stalls
The existing stalls in your bathroom may be suitable, but if you're remodeling to add more stalls, it's best to start from scratch. Chances are that materials have changed since your last installation. Investing in brand-new partitions may give you more durable partitions that will last years longer than their predecessors.
Presence of Mold
Mold is a fungus that thrives in warm, moist places. A bathroom often creates that environment, making your bathroom partitions vulnerable. The presence of mold can be hazardous to the occupants' health. When mold appears, either the mold, the stall, or both must be removed.
Hiring a Bathroom Stall Installation Company
If it's time to replace your bathroom stalls, Fast Partitions is the experienced team you need. Contact us today to learn more about our affordable options!