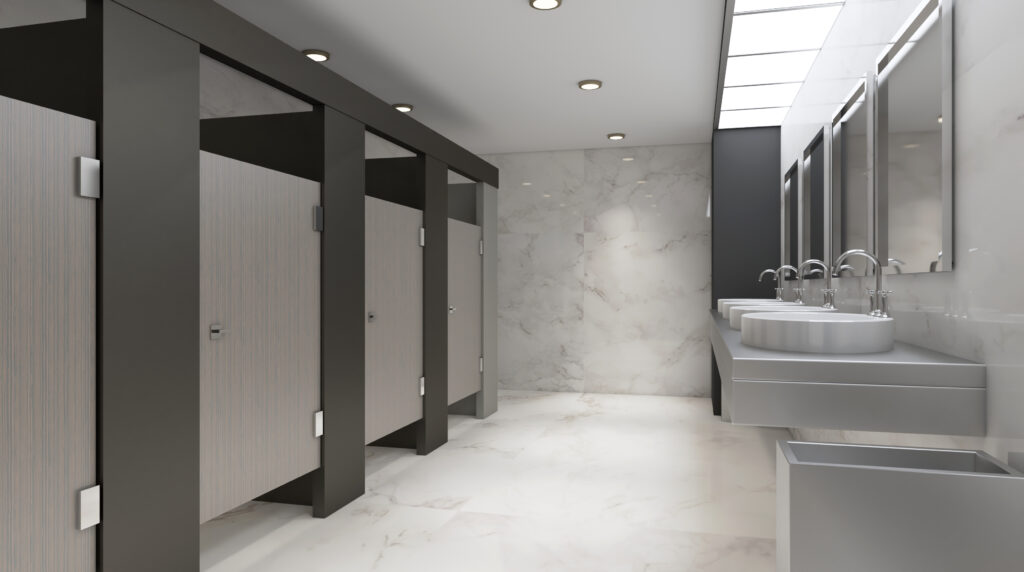 Have you ever entered a public restroom only to leave quickly because of a visible lack of hygiene?
Finding clean, adequately sanitized public restrooms can be challenging. Not only do most bathrooms look unsanitary, but they can pose health risks for visitors. It's therefore crucial for public restroom managers to keep their facilities well-stocked with the necessary supplies to ensure optimal safety and an enjoyable experience.
The presence of a few basic items can make a big difference when it comes to both sanitation and perceptions of cleanliness. With that in mind, here are eight essential supplies every public restroom should contain.
1. Hand Soap
By now, most people understand the importance of handwashing to protect against the spread of diseases. Because of the heavy traffic that often occurs in public restrooms throughout the day, visitors must be able to conveniently wash their hands when using these facilities.
Make sure you keep an ample supply of soap on hand to encourage visitors to lather up after doing their business.
2. Paper Towels
Several studies have shown that paper towels are both more effective and more sanitary than air dryers. If your facility uses air dryers, consider replacing them with paper towel dispensers, as the last thing you want is to circulate bacteria-filled air.
3. Toilet Roll Dispensers
Toilet roll dispensers make it easier for stall occupants to measure out and tear off the toilet paper they need, thereby reducing waste and promoting cleaner restrooms.
Wall-mounted dispensers are ideal for facilities with limited space. The toilet roll dispenser you choose depends on how much traffic you expect and how often the rolls can be refilled.
4. Toilet Seat Covers
Another hygienic accessory visitors will no doubt appreciate is disposable toilet seat covers. These single-use items create a barrier between the seat and the stall occupant's bare skin. If toilet seat covers aren't available, some visitors may use excessive amounts of toilet paper instead, creating unnecessary waste and potentially leading to clogged toilets.
Providing toilet seat covers in each stall is a simple yet effective way to maintain a cleaner environment and keep your overhead down.
5. Trash Receptacles
A single trash can greatly improves the cleanliness of any restroom.
All public restrooms must have at least one trash receptacle located near the sink or door to provide an easily accessible place for people to dispose of rubbish rather than tossing it on the floor. Larger facilities should have several containers positioned throughout the space, specifically near the sink and the door.
Additionally, individual stalls may be outfitted with small trash cans to prevent people from throwing toilet paper rolls and other items on the floor or in the toilet. A disposal unit for sanitary items is also a necessity for women's restrooms.
6. Air Fresheners
Unpleasant odors are one of the most common reasons people avoid public restrooms. Placing air fresheners near the sink area can keep would-be visitors from steering clear of your facilities.
Not only do air fresheners eliminate foul smells, but many also improve overall air quality. For maximum convenience, consider investing in automatic air fresheners, which release scents intermittently to keep the room smelling fresh all day.
7. Baby Changing Stations
Although federal law doesn't require public bathrooms to have changing stations, these valuable devices can greatly help parents, caregivers, and others responsible for looking after small children.
8. Automated Appliances
Automated soap dispensers, paper towel dispensers, and hand dryers have replaced old-fashioned equipment in many restrooms — you likely have firsthand experience with many different styles of no-touch paper towel dispensers and other hands-off devices. These appliances minimize hand-to-surface contact, making public spaces safer.
Automated appliances prevent your patrons from having to touch handles, levers, or buttons that may be contaminated with illness-causing bacteria or viruses. If nothing else, consider installing motion-activated auto-flush toilets, which obviate the need for manual surface contact in the dirtiest parts of most restrooms.
Exceptional Customer Service Delivered by Experienced Professionals
Fast Partitions is dedicated to helping public restroom managers upgrade their fixtures and improve the overall appearance of their facilities. Contact us today to receive a custom quote!