3 Reasons to Replace and Upgrade Old Toilet Partitions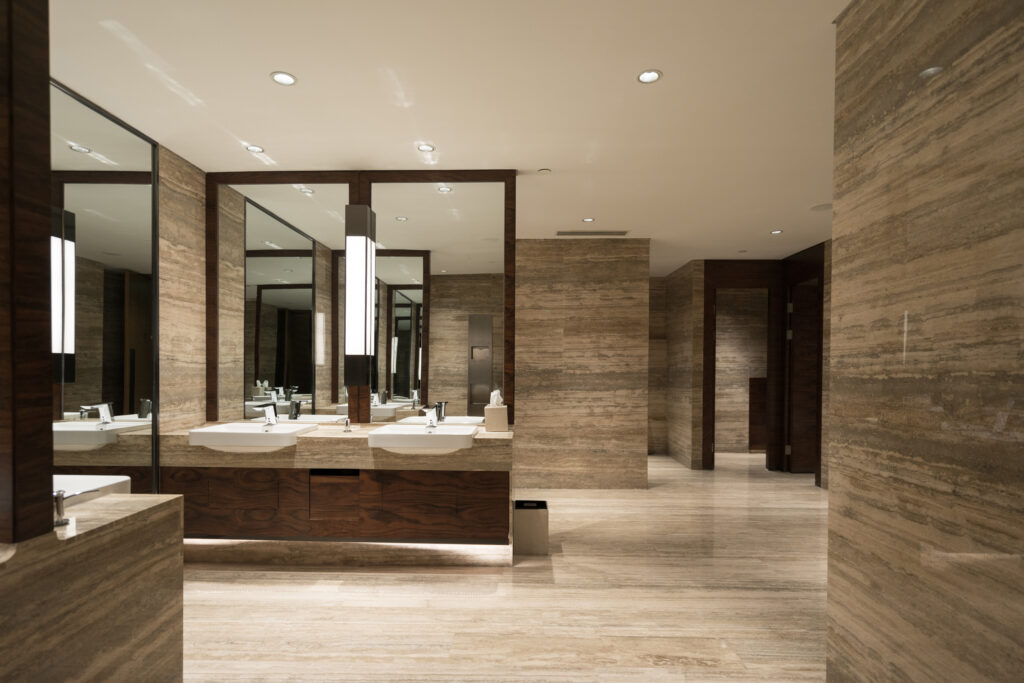 Let's face it — bathrooms don't last forever. And even if they did, would you want to keep the same fixtures for decades?
Bathrooms are typically wet and humid environments that see lots of traffic throughout the day. With that in mind, consistent cleaning isn't always enough. Sometimes, a complete upgrade might be necessary.
When it comes to revamping the bathrooms in your facility, replacing or upgrading toilet partitions should be one of the first things you consider. Here are several good reasons why.
1. Resilient Materials Could Lower Your Maintenance Costs
If your current partitions require a lot of maintenance above and beyond regular upkeep, you might want to think about upgrading to a more resilient material. Some partitions will allow you to leave the days of cleaning graffiti, adjusting gears, and tightening screws in the past where they belong.
In the long run, many newer partitions can save you quite a bit of money on maintenance costs. In this regard, they could essentially pay for themselves in a few years.
2. Maintain Privacy
Privacy is a crucial component of any restroom. Unfortunately, some partitions wear down and become more susceptible to damage over time. Past models were not as good at preserving privacy as more modern designs, as evidenced by the wide gaps in their sides and around their doors.
Additionally, many older partition designs leave ample space on the top and bottom of the stall, which isn't ideal if your goal is to maintain privacy. Fortunately, modern partition designs are more privacy-oriented.
3. HDPE Plastics Are a Great Investment
HDPE is a solid, robust plastic used to make restroom partitions. It's a great choice if you're trying to revamp a public restroom, particularly one in a high-traffic area.
HDPE is known for its durability and resistance to humidity and graffiti. As such, you won't have to worry about it wearing out too quickly. It can also be modified easily, making it a cinch to match the rest of your restroom decor.
How Long Does HDPE Last?
By most professional estimates, HDPE lasts up to 25 years, which is a long time given that you won't need to perform any corrective maintenance on it during that period.
Throughout that time, you'll have peace of mind knowing that your restroom's partitions are resilient, dependable, and actively saving you money.
Why Do People Love HDPE?
HDPE (high-density polyethylene) is a strong, supple material that's extremely difficult to scratch, warp, or stain, even in comparison with other plastics. It also has a longer lifespan than many similar materials. When combined, these factors make it ideal for a variety of purposes.
One of the best features of HDPE is that it's far more resistant to scratching, denting, and graffiti compared to phenolic and plastic laminate.
And that's just the outside. Inside, HDPE is solid plastic, whereas the interiors of laminate and phenolic are more susceptible to mold, especially in facilities that tend to stay wet and humid. No matter the material, it's time to consider a replacement once mold sets in.
Due to its solid construction, HDPE can absorb humidity without developing mold. Along with maintaining a longer product life, humidity absorption can help keep the air in your restroom clean and free of harmful contaminants.
Other materials must be replaced when they become covered with graffiti, but not HDPE. If someone writes or draws all over your HDPE partitions, you can simply wipe it off with a damp cloth and leave it looking as good as new.
Finally, HDPE is remarkably low-maintenance. It doesn't require refinishing or touching up, and premature replacements are almost never necessary. This kind of staying power promises to save you a considerable amount of money in repairs.
As long as you take the time to clean your partitions on a regular basis, they should remain in enviable condition throughout their lifespan.
Turn to Fast Partitions for Your New Toilet Partitions
If you need new bathroom stalls or partitions delivered to your place of business fast, contact Fast Partitions. As one of the nation's leading bathroom stall distributors, we're happy to advise you about the best options for your facilities and answer any questions you may have.