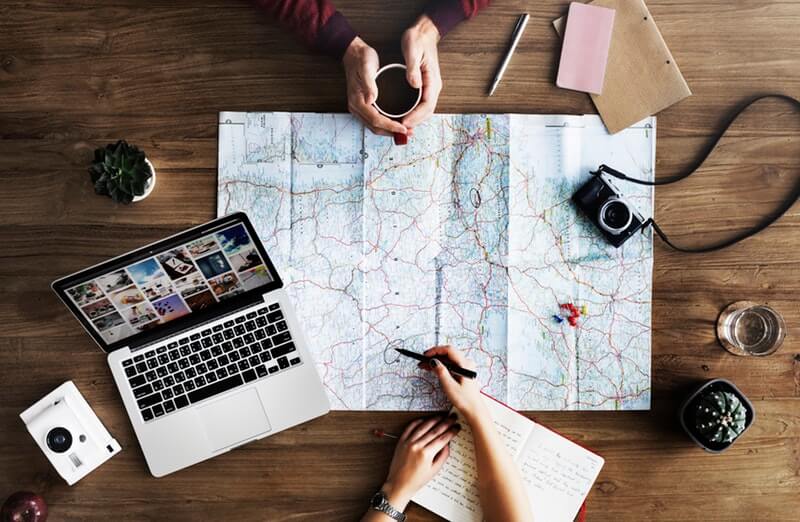 It's summer and a lot more people than usual are thinking about vacations and traveling to far of locales. We thought it would be helpful for us to reach out to a couple of well traveled experts to get their insights on the secrets of bathrooms in their travels. We got insights from three travel and lifestyle bloggers who have been through the trenchs and have some solid advice for the traveler.
Hopefully armed with these tips you can truly have a Bon Voyage!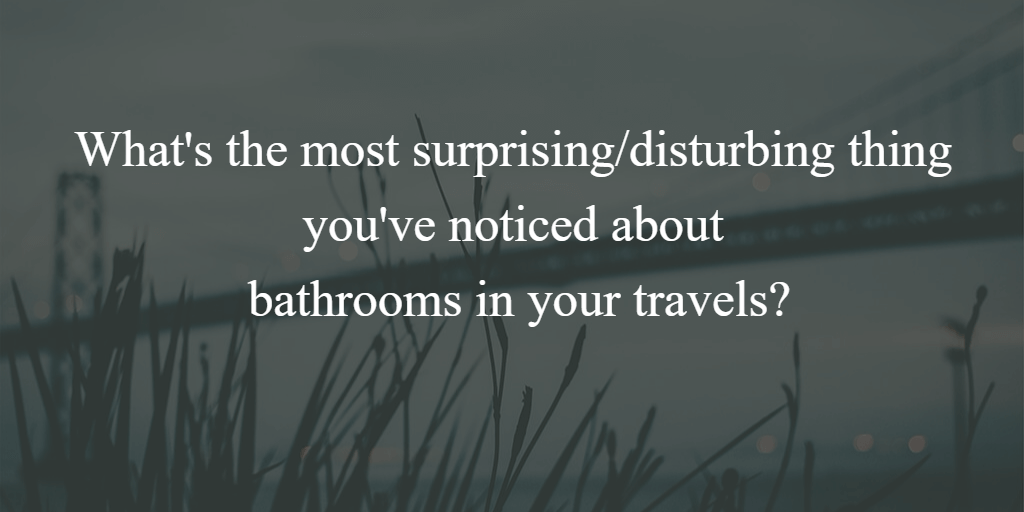 "In many countries in Asia the toilet is flushed manually. The water is scooped from a bucket and there is an art to pouring the water without making a mess."- James Clark
What surprises me is how different bathroom routines are around the world. In Asia, the bum gun[the bidet] is a common replacement for toilet paper, and locals are so used to squatting there are signs warning them not to do it on a regular toilet!
Head to the Western world and everything runs on sensors. Japan has taken things to a whole new level with futuristic toilets featuring heated seats and music!
A nice hotel or restaurant doesn't necessarily mean a nice
bathroom. Or, rather, a clean one. I've had gross scenarios in some of the "nicest" places! - Aly Walansky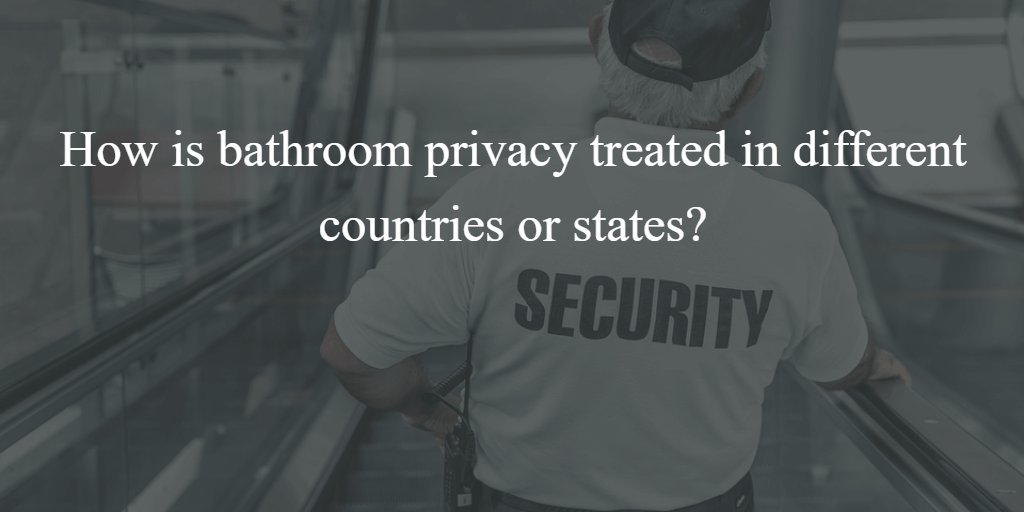 In general, there seems to be less of an emphasis on privacy in the developing world. Most countries use partitions, but you might find a curtain in place of a door. It's more commonplace for people - especially men - to urinate by the side of the road.
I think - everywhere I have been - bathroom privacy has been
fairly universal! I have been in some public bathrooms where they make you pay a nickel or dime to get in, and I bet that contributes to keeping it clean. - Aly Walansky
I've done a homestay with a Maasai tribe where we all had to go use the 'bathroom' in a scary cornfield at night, and when I visited the Potosi mines in Bolivia, they directed a group of girls behind a shed to use the bathroom, without pre-warning us that a highway ran alongside it!
While bathroom styles are different bathroom privacy is a universal concern. - James Clark
In my experience, stalls and partitions are universal, although I've heard of toilet blocks with no partitions in India where the locals stare.
Stalls and partitions are worldwide but I did find one public toilet in China where there were a row of squat toilets with no partitions. Needless to say I held it in until I found another toilet. - James Clark
My main advice would be to embrace the bum gun[bidet]. It really does work. It's more hygienic than paper, it helps save the planet, and it prevents clogging the sewage systems. If you're one of those people
who suffer from seasonal allergies
, then keep in mind that tissue paper is going to be up to you to have with you, it just may not be there in facilities that you come across when
visiting bathrooms when traveling
.
Always bring anti-bacterial gel with you. You can't guarantee that
bathroom will be clean, or have ideal situations to clean yourself up after! - James Clark
I'd also suggest that girls pack a generous supply of tampons and stock up at every opportunity, because in many parts of the world, they're very hard to come by.
Hopefully these bathroom travel tips can help you on your next journey abroad!