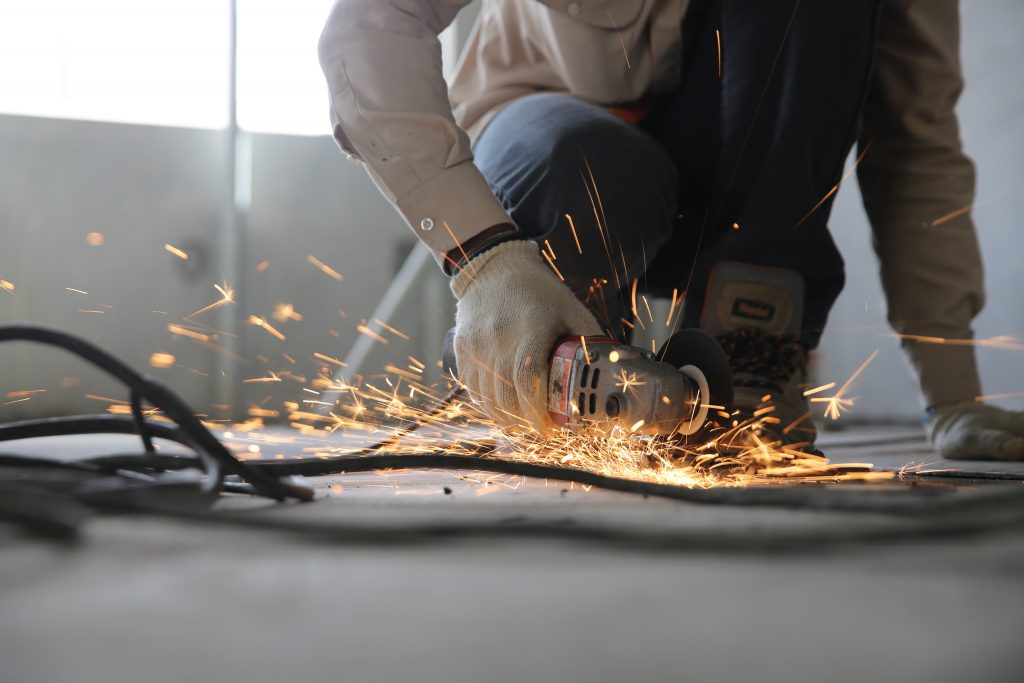 Are you losing time on poor quality prospects that will never become clients? Doing jobs for prices that are too low? Losing good ones because prospects aren't convinced of the value you are able to bring? Even if you are already busy, signs like these may indicate you might be able to benefit from spending some time on improving some of your business's processes.
For this post, we reached out to top notch entrepreneurs, sales experts and some of the most successful contracting business owners to glean from their experience. Whether you find yourself doing home repair or installing toilet partitions, there's something here for every contractor. Here's what the experts had to say:
Mike Michalowicz: Tap the Vendor Well
Mike Michalowicz is an outrageously successful entrepreneur who has seen all of the ups and downs and consistently remained on top. He's founded three million dollar plus companies, worked as a small business columnist for the Wall Street Journal, runs the Entrepreneurship Elevated Podcast, endured an angel investing disaster and is the author of several books for small business owners including Profit First and The Toilet Paper Entrepreneur. It would almost be easier to just describe what he hasn't done. He has a well-earned position mentoring and coaching business owners. Suffice it to say his advice is worthy of listening to.
We reached out to Mike to see what the best way to get more leads would be from a contractor's perspective. There's no such thing as too many leads, right?
One of the greatest untapped sources of leads is the 'vendor well.' Ask your best clients what other vendors they currently use, in addition to yourself. These other vendors are complementary to you, since they too are working with your best client. Build relationships with these vendors and soon enough you will find that they serve a network of 'best clients' just like you do. After all, birds of a feather flock together. So get out there and find the network of vendors who consistently serve you the best clients and you will find they have a well of leads for you.
What vendor wells could you be leaving untapped? If you stain, what fencers have you not made friends with? If you paint, what builders do you not know?
Next time you're dealing with a tough client, use it as motivation to work on your lead generation and tap into the well of jobs that other non-competing vendors could be contributing to your business. When you have lots of prospects in your pipeline, it allows you to be more selective with who you work with.
Bryan Sebring: Advocate for What You Do
Bryan Sebring owns a Chicago-based home service company called Sebring Design Build. The company is extraordinarily successful and consistently gets exceptional reviews and testimonials from clients. Sebring Design Build uses a multitude of marketing channels but one we wanted to hear more about is Facebook, which they've used to great effect. We talked to Bryan on the phone and he had some exceptionally good quotes to share:
The best thing you can do is be an advocate for what you do.
Put yourself on the same side of the table as the client, no matter who that is.
In Facebook, my tip would be LEARN. Don't sit back and say "I need to do that" but go out there and experiment. There's tons of content on how to do that. It's not that difficult. As far as affordability, it's definitely the most affordable option at the moment. You're not going to turn them into someone that loves you in one ad. You have to keep that constant drip going… It's tactical – not just "let's throw out an ad." Dive into it. Marketing is your life blood to your business. So many contractors want everything to be referral based, etc.
One of the ways Bryan advocates for what he does is to do home remodeling before/after pictures, time lapses and educational videos for his Facebook ads.
Andrea Waltz: Go for No
Andrea is the co-author of "Go for No!" and is a top sales influencer with over 50,000 followers on social media. She has even been touted by sales powerhouses like Hubspot and Salesforce.com and is a successful public speaker. Her sales philosophy boils down to the belief that "courage is the single most important virtue on which everything else in life – all your results – are built."
There is a reality in sales and that is rejection is a part of the game and you are going to hear 'no' sometimes. However, if you want to really generate more opportunities in your business, don't avoid the 'no' – face it head on. This is the heart of the 'go for no' philosophy. Instead of choosing to play it safe, take a chance and do more in your business that puts you in front of decision makers that can say yes – or no. Either way, your business will be far better off for it. The key is to understand that often times, no doesn't mean 'never,' no means 'not yet.'
Are there bigger and better clients you are holding off from approaching? Or are you offering numbers that are too low because you're expecting your prospects to balk at them? The "Go for No" approach might be just what you need to break out of a rut and reach the next level for your business.
Which one of these tips resonates with you the most? Give it a try for a while and see how it affects your business. It might just be the extra gust of wind you need for your work to go airborne.