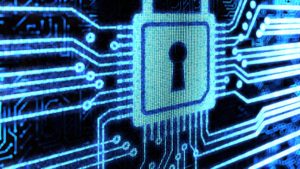 As technology advances and the Internet of Things grows, so do potential threats to your networks. Your facilities don't just need physical security measures, you need improved security online. With more web and cloud-based business sharing, the need for increased cyber security grows. With so much threat, only 38% of organizations worldwide claim to be prepared for a sophisticated-level of cyberattack. Especially since the debut of the Wcry ransomware, and more recent global cyberattacks that have actually now crippled infrastructure as well as business.
If your company's databases are successfully stolen, each individual record containing confidential, sensitive data will cost an average of $154 to recover and up to $363 a pop. IBM's global analysis found that stolen healthcare records are the costliest per record across the industries.
Once the company network has been infected, attackers will stay dormant for an average of 200 days before detection, found Microsoft's "Advanced Threat" analytics team. Having better software programs to use will help to protect your system from potential hackers. Planning ahead will save money, energy and stress.
Studies found that only about 30% of people never back up their data while others will do so sporadically. Healthcare, educational facilities and other large organizations are primarily at risk for such invasions of privacy.
The cyber security industry has been growing up and over 10% each year. The market is predicted to surpass $200 billion worldwide by 2021, according to the Markets and Markets research firm. Cyber security stunts have drawn global attention recently. Just look up the Russian scandal surrounding the election of President Trump.
Over the past year, several prominent companies have had issues of their own. From Yahoo to Bitcoin and emails from the Democratic National Committee, major hacks have taken even the best of the best off guard. Regardless of methods or mindset, cybersecurity will always be a perpetual battle where neither side maintains the upper hand for long.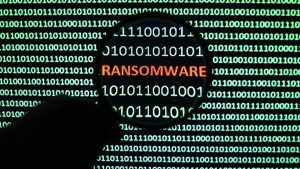 HOW CYBER CRIMINALS PROFITS FROM VICTIMS
A little over two years about, there used to be about 20,000 attempted cyberattacks weekly. Since then that estimate has climbed to an average of 600,000 to 700,000 weekly, found Microsoft researchers.
When it comes to criminals, honest is never their policy. Several coders have developed their hacking skills to profit. Some hackers have gone as far as to create the victims to whom they will sell their created software. They'll encrypt your files so that you can't use them.
A software known as ransomware will hack into a site and use critical data as leverage for money. The insidious malware will make your PC of files unusable because they're being held for "ransom." As they make it easier and easier for victims to pay, their dirty work attains more funding in a self-perpetuating cycle.
Whether it's lock screen ransomware or encryption ransomware, this is just one known cybercriminal. Protecting your online data is a perpetual battle. Companies who fail to adequately prepare and prevent, suffer the consequences in big checks.
Due to the growing issues of these costly battles, several companies have begun fighting back. Cyber Security is a rising trend for 2017 with continuously developing software.
 PROTECT YOUR NETWORKS FROM CYBER CRIMINALS
Ironically, the best way to create excellent cyber security software is to learn how to crack them. Much like reformed criminals who turn to police work, ex-hackers often make the best protective software developers.
Microsoft recently announced their plan to invest over $1 billion each year into cyber security research and development. With increasing cloud network sharing, there is more potential for data security leaks.
You may have noticed some of the security adjustments that Google has been making with multi-device login checks. Similarly, Microsoft's Windows 10 has modernized their password protection. What's known as "Windows Hello" has become a replacement password system for Windows 10. This additional security effort provides face scans, iris or fingerprint identity verifications as options for password protection.
The Indian government has recently taken serious stake in prioritizing cyber security. In the last five years, they're cyber crimes have increased by an estimated 300%. Protective software researcher now receives 30% to 40% of the overall IT budgets. Additionally, the Data Security Council of India incubated 80 startups for protective software in the last two years.
Looking towards the future, there is much work to be done. Cyber security is a perpetual battle of winning and losing sides, each gaining power through knowledge.
Consider the types of threats that exist as well as methods for preventing these attacks. Seek to understand the underlying technologies and techniques used to solve them. Improve the security of your information and stay ahead of these attackers.