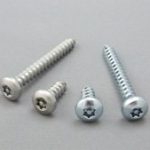 If you live in a big city such as Nashville, Chicago or NYC, you've probably noticed buildings sprouting up everywhere you turn. Commercial construction shows an 8.2 percent annual increase forecast. With all the progress, the construction industry is booming and management scientists have amped up the operational research. However, project prices continue to rise.
Trends show a cost increase, rising approximately two times the growth rate of the GDP in recent years. Labor availability, resource prices and rising interest rates are just a few of the problems currently causing expensive constructions.
Labor Costs & Availability
Rising labor costs due to a lack of skilled trade workers present one of the biggest challenges, in a phenomenon currently referred to as the "Skills Gap." The social pressure to earn a four-year degree combined with the negative stigmas of the blue collar worker have created a void. This lack of skilled workers has resulted in rising labor costs with a predicted 4.5 percent increase.
As discussed in depth by Mike Rowe, executive producer and host of TV's Dirty Jobs, 5.8 million skilled trade jobs prove the need for these workers. Common myths about blue collar jobs include:
Trade jobs are dead-end jobs
You can't make six figures
There's no room for women
The negative stigmas attached to dirty work are causing a serious problem. Blue collar jobs are not considered aspirational, yet salary statistics for entry-level industry positions paint a different picture. While general construction laborers make an average of $35,750 each year, those who specialize in a specific trade make at least $10,000 more. For example, some average skilled worker salaries include:
Carpenter: $45,590
Electrician: $53,140
Cost estimators: $64,340
Construction managers: $94,590
Additionally, in a position such as welding, you could earn six figures with as little as nine months of training. Military support welders can earn up to $200,000 annually in the Middle East. With the spread of such data, perhaps the negative impressions of blue collar jobs will be debunked.
Material Costs
At the top of the list, rising steel prices present a problematic factor driving construction costs. Economists predict a steady rise in pricing through 2019 due to increased demand in emerging markets and a decrease in supply from bankrupted Chinese mills. The predicted increase will severely impact the pricing of essential construction products. Almost every division will be impacted as construction and industrial product prices are jumping.
Moving into 2017, five key steel-related products will experience significant price increases: security wire fencing (4.5%), nails (3.8%), elevators (3.8%), demolition machinery and equipment (3.6%) and forklifts (3.2%). Not only will this increase directly impact material costs, but also construction will be indirectly impacted as the increases effect the costs of equipment used on jobsites from the most basic of hammers to bulldozers and tower cranes.
In addition to the steel supply crises, the Bureau Labor Statistics-reported jumps in prices for aluminum (11%), cement (6%) and gypsum products (5%). Several manufacturers will feel the effects in working to keep competitive prices. This includes rebar, roofing trusses, commercial doors, sprinkler piping, electrical panels, bathroom stalls and more.
Not only are material costs rising, but also building codes and fire department regulations now require more materials for projects. For example, contractors are required to install more sprinkler systems, special electrical breakers, backflow regulators and pumps.  While these new rules and technologies have improved overall quality and life-span of buildings, initial costs have increased as a result.
Interest Rates
Since the Federal Reserve stopped purchasing long-term bonds, they unanimously voted to raise short-term interest rates for the first time since June 2006.  The increased rates are predicted to continue increasing throughout 2016. Fed officials predict the long-run increase at 3.5 percent. These increased interest rates will raise borrowing costs, which would slow construction financial recovery.
Stay Informed
Project managers and other stakeholders should stay updated on the latest technology, development news and construction blogs. Several industry innovators and game-changers regularly publish their ideas. Take advantage of the free knowledge and start reading.
Gaining relevant industry information helps with better decision-making. Enhanced knowledge enables you to cultivate expert power and leadership perspective, which leads to a higher salary. Some additional means of staying current include: face-to-face networking, trade shows and conferences, mentors, social media and other online forums. Take initiative to improve your value, effectiveness and the construction industry as a whole.