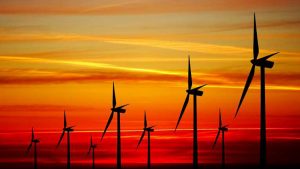 Since the universal founding, humans have been evolving and learning to utilize natural resources efficiently. All was well, until those resources began running out. As CO2 emissions and other dangerous toxins began polluting the air, effectiveness was lost.
Further evolving to cope, renewable energy has become the name of the game.
In the race to utilize renewable energy resources, China stands apart as the international leader. Boasting the world's largest energy market, China recently announced a $361 billion investment.
As the money moves into place, the investment will ultimately create over 13 million jobs in the industry by 2020. At that point over half of new electricity will be made up of wind, hydro, solar and nuclear power, says the National Energy Administration.
While China leads in renewable energy output, they also run the world's worst greenhouse gas emitter. The dangerous smog and water pollution from coal-fired power plants have caused public health crises.
In light of the long-lasting battle with a coal addiction, this $361 billion investment was a much needed move for China.
RENEWABLE POWER POTENTIAL GROWS WITH AFFORDABILITY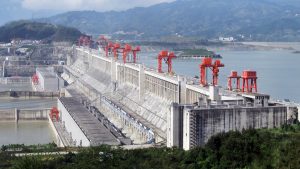 PHOTO INFO: "hydroelectric power plant in China, the largest hydroelectric power station in the world"
Despite affordability and abundance, coal and oil investment shares have been falling. Large cities have investing in making public areas increasingly healthy and walkable.
Meanwhile, the affordability of wind and solar power has led many to jump on the bandwagon of clean energy. These renewable resources costs are forecasted to keep going down, according to the International Energy Agency.
China boasts the world's largest installation program for wind and solar energy with two turbines
That nearly doubles the turbine growth of their closest rival, the U.S.
As the second-largest clean energy investor, the U.S. hit $44.1 billion in 2015. That encompasses the efforts of both public and private sectors.
Energy analysts expect the U.S. investment to increase under President Trump's administration. Especially in light of the increasing affordability of renewables.
Renewable sources have been predicted to overtake coal and generate 31% of international electricity by 2025, says the IEA.
BUSINESS LEADERS OF CLEAN ENERGY INVESTMENTS
Starting this year, the sprawling data centers and offices of Google will use 100% renewable energy.  Google's recent wind and power investment will account for all their global electricity needs.
Google Maps, Gmail and YouTube usage can smile knowing it's all emissions-free energy. While just last year only 44% of Google's power came from renewables, this will be a huge step in the clean energy direction.
The tech giants of Apple and Facebook have also been running to race to 100% clean energy. Apple was able to hit 93% in 2015.
Google, Apple and Facebook are able to generate extensive demands for wind and solar energy. This makes it much easier for smaller enterprises to get into the green energy market.
Several well-known companies have followed suit in green energy initiatives. They're ready to get in on the wave rolling through the nation.
For example, the Adobe software company plans to have 100% renewable-powered operations by 2035. The IKEA Group home furnishing company committed to producing the same amount of renewable energy in its buildings as their total consumed energy by 2020.
Other companies on the green energy bandwagon include: Bank of America, Bloomberg LP, BMW Group, Caixa Bank, Coca-Cola Enterprises, General Motors and H&M retailers.
Each investment and green company objective represents a milestone in the journey to renewable energy. As more and more business leaders join the wave, the sustainable momentum grows.