Whenever you are considering renovating your home or commercial building a lot of attention goes to the living spaces. In the home it's the Kitchen and in the workplace it can be the business landscaping and lobby.
The reason is simple – that's where the people and congregate, but not only that it's where the impressions are solidified.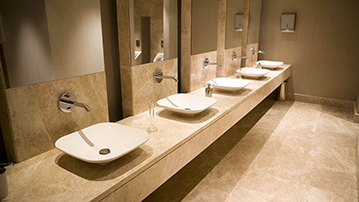 You've heard it said that a first impression is made in a few seconds and while that is true, what research tells us is that from that moment on your mind spends its time trying to validate that first impression.
One area that is often overlooked is bathrooms.  While certainly not every guest is going to use the bathroom many do and it's often one of the "add on" or second thought type items that think to renovate.
Are You Considering Comfort & Privacy?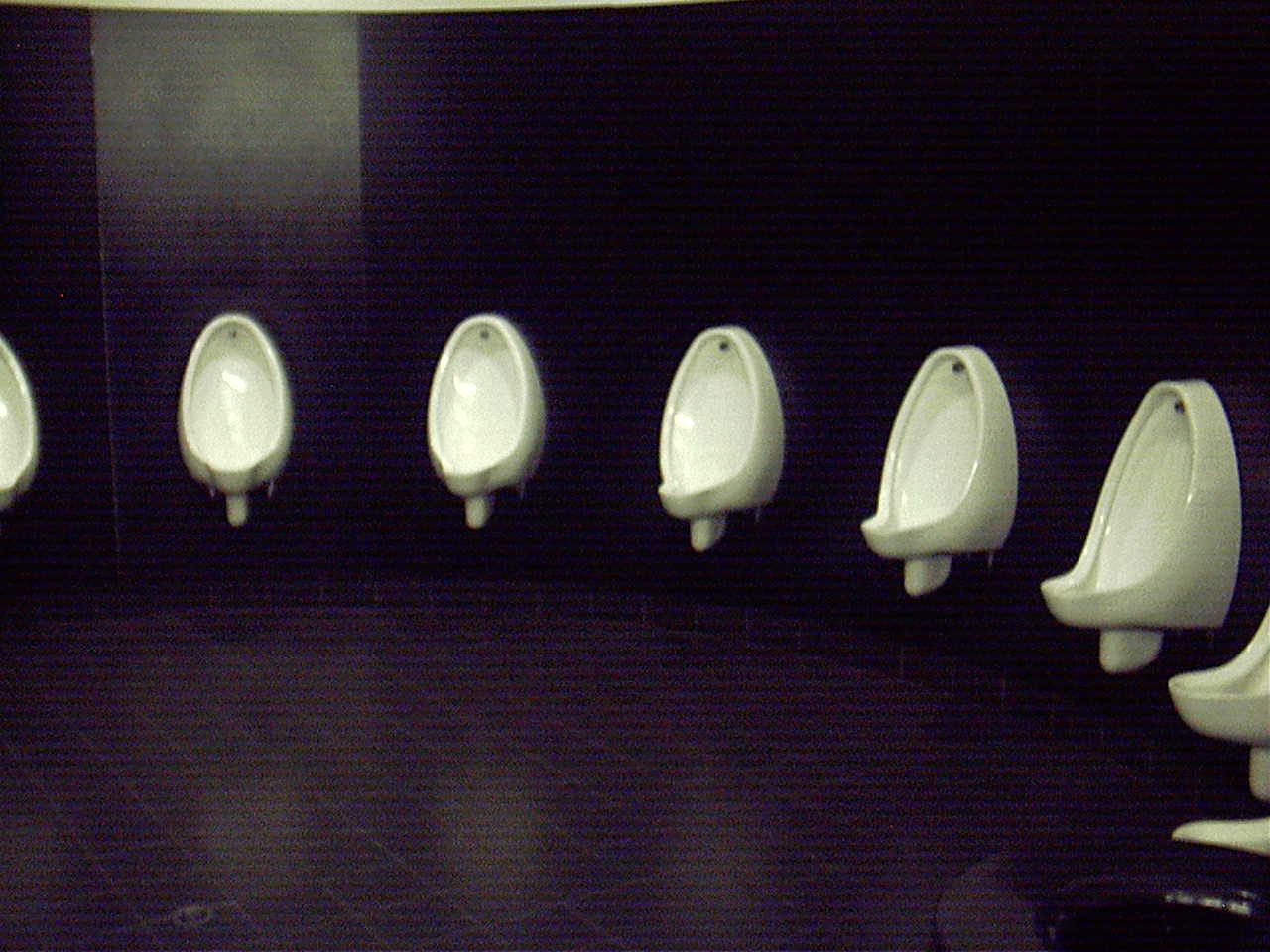 When it comes to bathroom design, sometimes it's the basics that get overlooked. While it's fortunately widely accepted to have toilet partitions installed in women's bathroom facilities, unfortunately urinal privacy dividers are missing in an alarmingly high number of men's restrooms. Not everyone is comfortable in these situations, so it's worth your time to make sure you're considerate of people's privacy.
Beyond Just Keeping It Clean 
The key component in judging a bathroom is usually cleanliness. Sadly, we often feel like the worst in humanity comes out when they're alone in a public restroom. You can't rely on you visitors to keep the facilities clean, so be sure you have a plan! Here's a simple printable bathroom inspection sheet for commercial facilities to keep up with maintaining a clean restroom.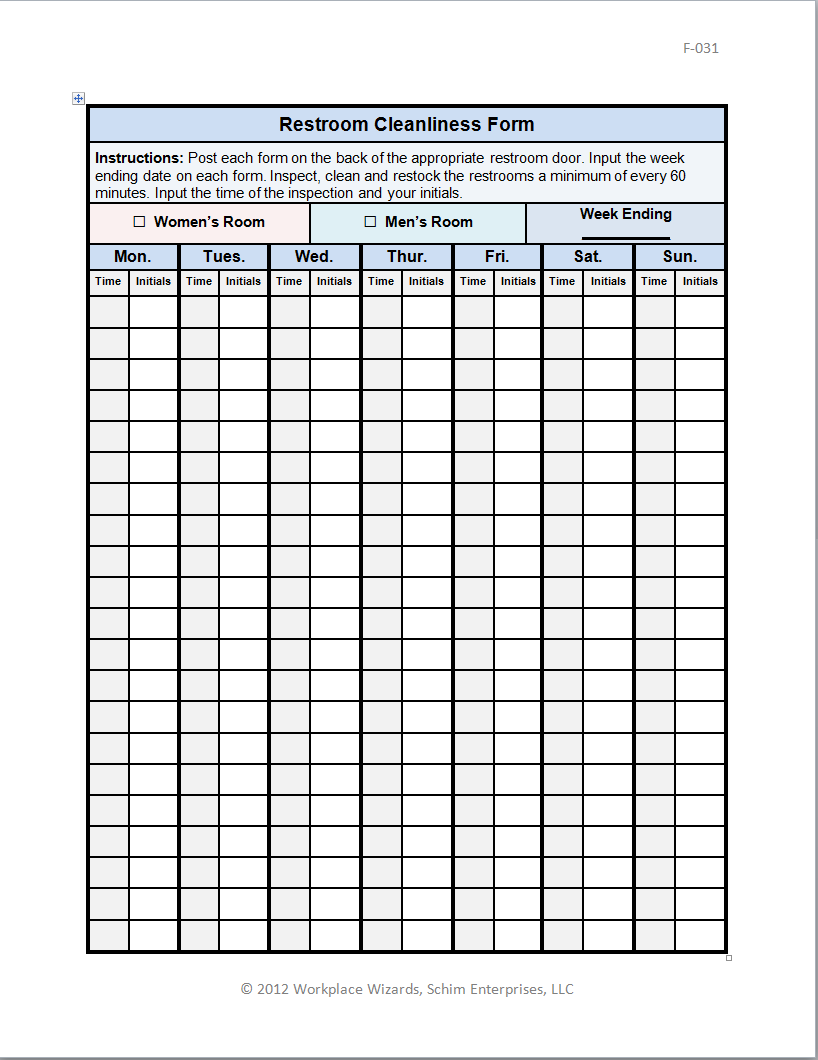 Unfortunately, old and clean doesn't feel as clean as new and clean. If you've already tried restoring and cleaning your bathroom partitions to no avail, then updating your bathroom facilities should be key when you you're considering renovation. This is true of commercial properties as well.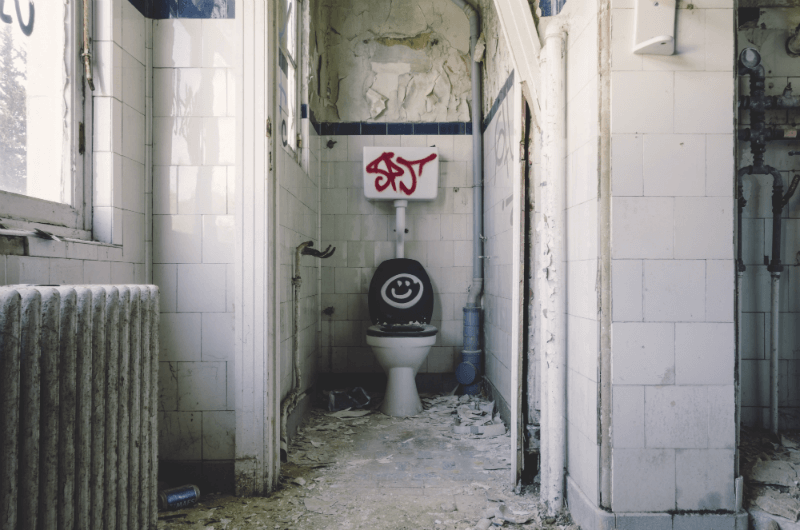 Have you ever been to a restaurant and noticed the bathrooms and because they were clean and maybe even updated you felt better about the food?  That's exactly the same thing that can happen for you if you update your bathroom.
"You can walk into a nice bathroom with a tile floor and painted walls," she says, "or you can walk into an incredible bathroom that has tiled walls all the way to the ceiling. If you have the money, this is an area where you can make just a huge difference, and, maintenance-wise, it's a lot easier to wipe down dirty tile walls than to have to paint." Sabrina Faulke, architectural designer at Point One Architects + Planners
For residential properties, bathrooms can add big money to the bottom line.  The biggest bang is from simply adding an additional bathroom, but there's also value in updates.  In Atlanta real estate you can get an extra $11,000 for a bathroom renovation and that's not even considering the master suite.  In the Dallas real estate market you can get just under $11,000 (actualy $10,400).  Those are just two examples just to give you an idea that in up and coming housing markets the value change is real and worth considering.
Utility Meets Perception And Increases Value In Commercial Settings
Commercial properties can capture the same good impression by upgrading the bathroom.  Higher quality fixtures can play a big role in the impression someone has of a home or a business.   There's a sense that "this 'entity' cares" if their bathrooms are clean and as we mentioned before – cleanliness and newness go hand and hand.
"Don't Forget Mirrors! Space, or at least the illusion thereof, is the ultimate luxury when it comes to bath design. Providing a mirrored wall — not just a small medicine cabinet — over a vanity can add virtual square feet to even the smallest room. This is very advantageous for businesses limited by their floorplan to make their bathrooms more luxurious" – Jamie Gibbs, Jamie Gibbs & Associates
Holy Moly! Bathrooms & Churches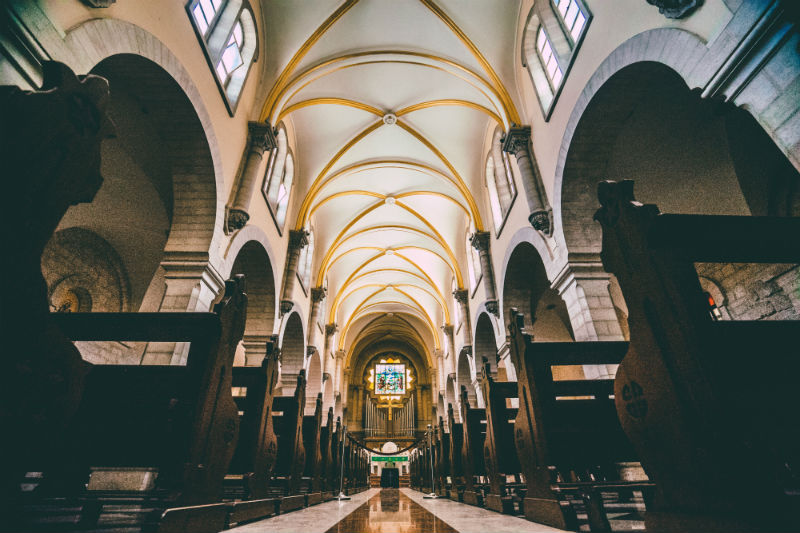 One type of commercial property that overlooks this is churches! Yet they are the very ones that could likely benefit the most from this. Churches going on for sale will often get a higher price if they update the bathrooms first. Most people overlook the high use of restrooms, but if you're gathering large numbers of people on a regular basis then you should take a deeper look at your facilities.
In fact, any organization that has gatherings with significant numbers could benefit from an upgrade in bathrooms – especially church bathroom stalls.
The biggest bang for your buck will still be those living areas but they are also the most costly.  It's worth exploring the little known value of how bathroom affects property values and more.  Not only will you bolster that property value but your customers or friends will thank you as well.
Bad Bathrooms Are Bad For Business
According to the 2017 Healthy Handwashing Survey from Bradley Corporation: It is businesses who either pay the ultimate price for having unpleasant bathroom conditions, or, reap the rewards and benefits for having an ideal bathroom experiences.
Restrooms are everywhere, but they are not created equally.
Close to 70% of Americans responded to the 2017 Healthy Handwashing Survey saying they've had a particularly unpleasant experience in a restroom due to the condition of the facility.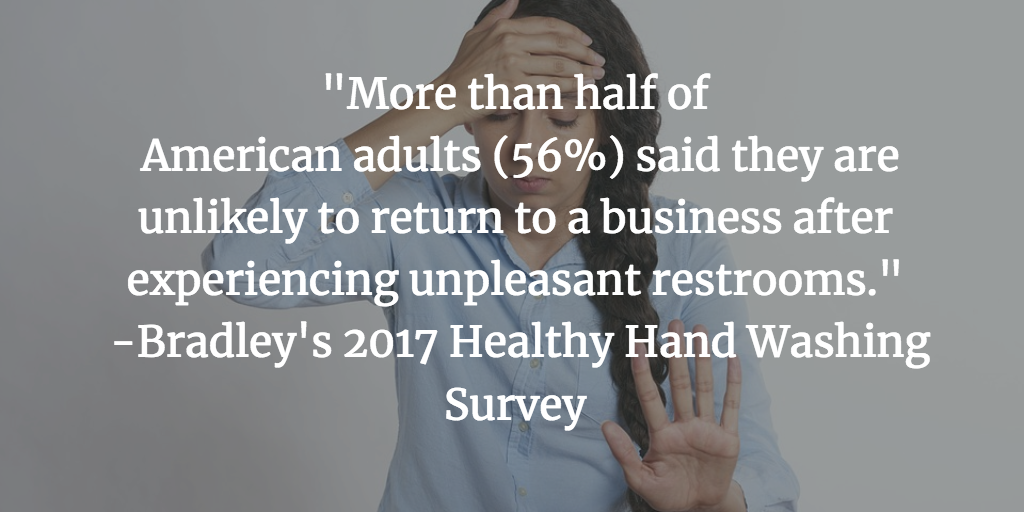 Visitors Will Be Unlikely to Return

According to the survey, more than half of Americans (56%) said they are unlikely to return to a business after experiencing unpleasant restrooms. This does not include the other disheartened visitors who will tell a friend, complain the management, post a negative comment on social media, or leave right away without ever completing their business.
Nearly all Americans (92%) see a direct relationship between the quality of a company's services or products with the quality of their restrooms. Nearly 90% (88%) of Americans believe that if a restaurant has unclean restrooms, the kitchen is likely also unclean. That's a really bad correlation for your customers to make about the sanitation and quality of your business!
Take it from Jon Dommisse, director of global marketing and strategic development for Bradley Corp., who said
"Depending on their condition, public restrooms can become significant business liabilities—or ringing endorsements…Most everyone has had a bad restroom experience and, unfortunately, it's usually something you don't forget. "
Our Toilet Partitions Leave Visitors and Business Owners Satisfied
When doing business with Fast Partitions: You can forget about the 3rd biggest aggravation in public restrooms according to the 2017 Healthy Healthy Handwashing Survey, "Partition doors do not latch closed".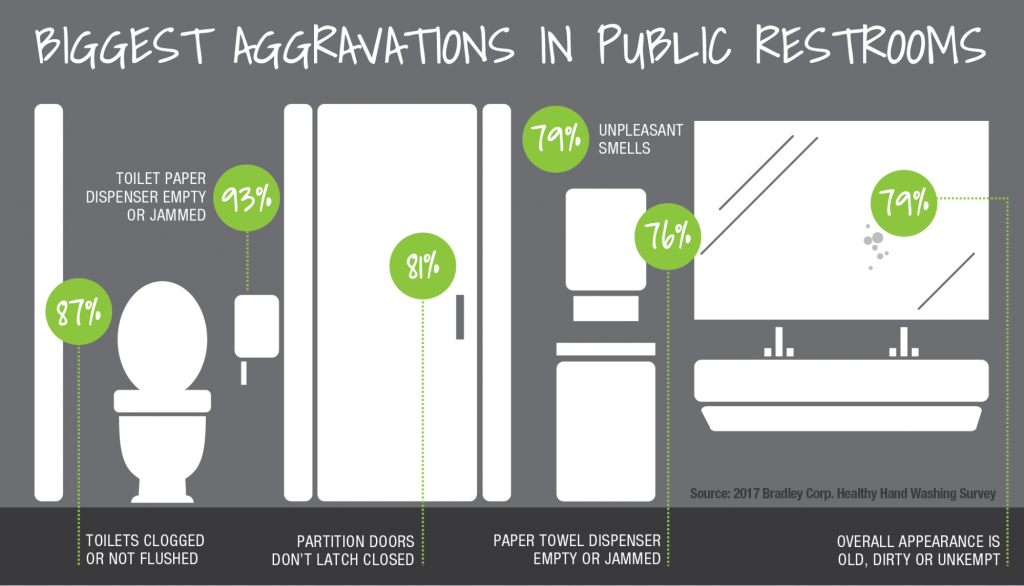 We at Fast Partitions are committed to quality, integrity and service — limiting our products to only materials we can proudly stand behind without question. Our high-quality partitions are crafted with some of the most durable materials in the industry  — built to suit a wide range of environments. All of our toilet partitions (Stainless Steel, Solid Plastic, or Powder Coated Metal) are guaranteed to latch close properly.
Americans Require High Quality Bathrooms
When building a proper bathroom, you must consider all pieces to the puzzle. It's important to consider the visitors' experience from start to finish.
For male restrooms, the urinal screens must be recognized as nearly as important as toilet partitions by providing privacy and preventing anxiety inducing situations.
Help Visitors Make The Right Decision About Sanitation
Sometimes even with the best bathroom conditions, it's people who turn visitors away. More than half of Americans say the presence of other people causes them to adjust their actions in one of two ways: 1) They either make sure to wash their hands, or 2) they'll wash longer or more thoroughly.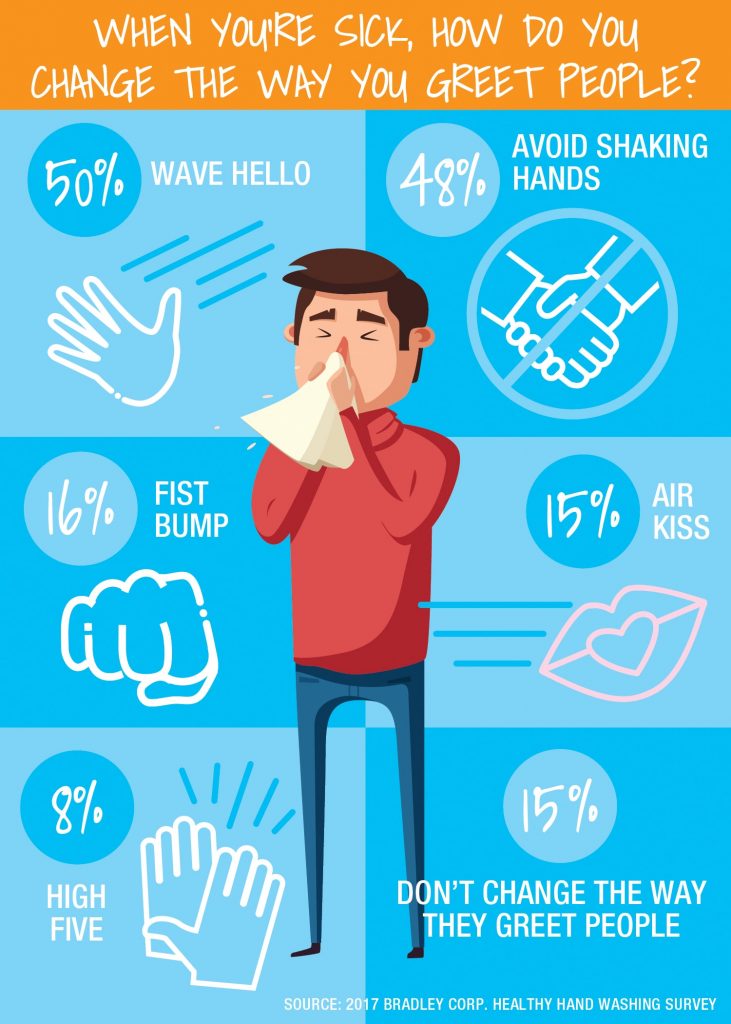 Another shocking statistic is how much a written reminder posted in a bathroom can influence behavior. Close to 40% of Americans admit they're more likely to wash their hands after seeing a sign which requires employees to wash their hands before returning to work.
Setting Your Bathroom Up for Success
It might be surprising but there is actually a lot that you need know about bathrooms if you're a small business owner.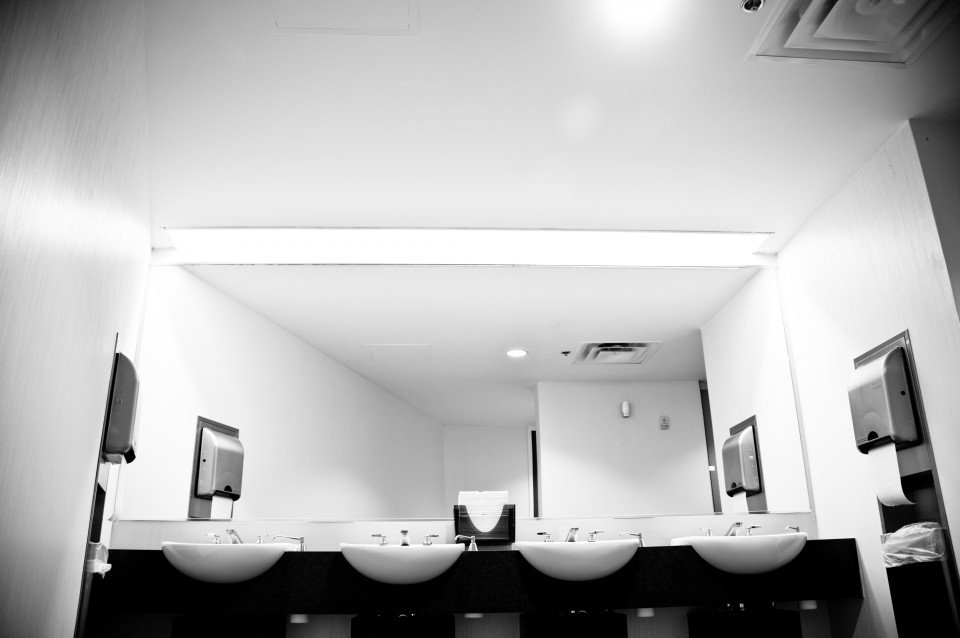 Aside from the from your storefront, your facilities restroom can have an outsized impact on your customer's perception of your business. If your floors are sticky, your toilet partitions are improperly installed and you're out of toilet paper it's going to diminish their experience with your business.
Here's what you need to keep in mind as you set up your bathroom for success.
You need to consider that "planned obsolesence" in your bathroom fixtures means that you may need to replace paper towel & soap dispensers.
Planned daily maintenance schedules for your workers can improve cleanliness
Regardless of wether you choose a hand dryer or paper towel, actually providing soap to wash their hands is the greatest way to help fight bacteria.
Adding a simple to maintain indoor plant can greatly improve your restroom's air quality and ambiance.
Many men experience high levels of anxiety when using restrooms without proper(or any) urinal dividers.
You should consider anchoring your partitions into wood and not into drywall.
Certain types of partitions are easier to clean than others. Materials like phenolic and frp aren't sensitive to water and can be heavily washed without fear of resulting water damage.
Poor bathroom conditions don't just impact customers but also impact your employee morale.
You should know when to choose metal over plastic toilet partitions.
Churches, Schools, Public Venues, Bars & restaurants all use the SAME partitions, but people almost always search for them based on where they're being installed.
Partitioned Bathrooms vs Single Occupant
Any business owner or commercial property owner will tell you that the bathrooms of any particular building could easily be deemed as one of the most important features in a public place. The simple fact of the matter is, without the proper restroom facilities, everything about a place of business and how it functions can be compromised.
However, there is always one question that business owners have about the restrooms in their building: will single-occupant bathrooms suffice or is a partitioned bathroom with multiple stalls necessary?
Take a look at some of the advantages that come along with a partitioned bathroom over a single-occupant bathroom in a business setting.
Partitioned Bathrooms and Families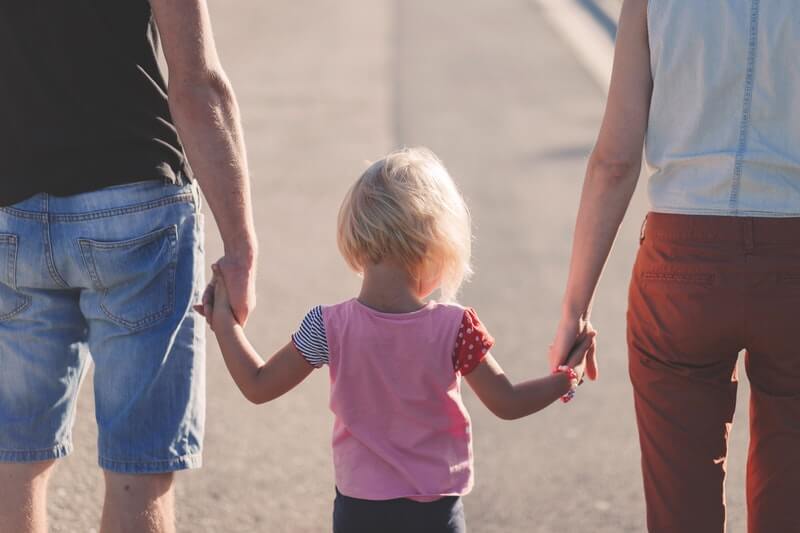 Consider certain types of visitors, such as the mother or father who shops in your store with their young children or the elderly individual who needs a little help using the restroom in your office.
If you only have a single-occupant restroom, it can make these types of situations uncomfortable for those using the facility. Partitioned bathrooms with multiple stalls and an open waiting area are much more family-friendly in their design.
Partitioned bathrooms better cater to employees customers, patients, or clients
If all you have is one bathroom available, it will mean anyone who pays a visit to the facility when nature calls could be left waiting in line to get in. For your employees, this can slow down production and productivity. With customers, this can mean that they simply leave when they need a restroom because they don't want to wait.
With a partitioned bathroom with multiple stalls, your restroom has the capacity to cater to several individuals at one time, which is much more logical in a business setting. Furthermore, having multiple stalls can be a life saver should a plumbing issue arise that takes one toilet out of commission for a few hours or a day.
Partitioned bathrooms are easier to make accommodating for handicapped visitors
It is always a must that you be mindful of those with mobility issues at various points in your public building, including the restroom.
If all you have are single-occupant bathrooms, being mindful of those with mobility issues will mean you have to make a space that can cater to both typical customers and those in a wheelchair. With a partitioned bathroom, you can designate one single stall as the accessible one and give it features like a wider entrance and taller toilet.
What types of businesses could benefit most from partitioned bathrooms?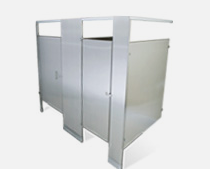 After seeing the advantages, it is easy to see that pretty much any public establishment that caters to more than just a handful of people on a daily basis could benefit from making the change from a single-occupant bathroom to a partitioned bathroom with multiple stalls. A few examples of those that would benefit the most include:
retail businesses
industrial tool rentals
medical offices and care facilities
educational centers
government offices that serve the public
recreational businesses, such as theaters and fitness centers
restaurants
Making the change from a single-occupant bathroom in your place of business to a partitioned restroom with multiple stalls is a huge step in the right direction. Make sure you take the time to get familiar with the multiple bathroom partition options available to make the best choice for your business.