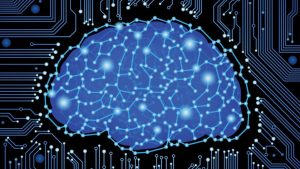 Billions of workers around the world are paid to perform easy-to-automate or repetitive tasks. Whether it's administrative work, scheduling, decision making, inventory or most, a robot could usually do it better… and faster.
Artificial intelligence develops more and more each given year, promising to redefine the way we live, move and work.
The AI analytics research industry funding has rising from an $8.2 billion investment in 2013 to a predicted $70 billion by 2020, according to a Bank of America report citing IDC research.
A recent Harvard Business Review study found that managers currently spend about 54% of their time handling administrative coordination and control when they could be making higher judgement calls.
From healthcare and education to finance, cognitive AI machines will impact decisions made by providing faster and more accurate data.
Change is coming. We must first learn to understand its nature and prepare for the best case scenario: a world where humans can utilize their highest intelligence in harmony with AI.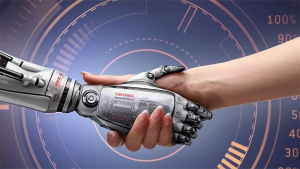 A WORKPLACE OF AI COLLEAGUE COLLABORATION
Efficiency is for robots. While they work at an excelled capacity, they think much differently than we do. Instead of competing with them, we can learn from them.
"In the future, you'll be paid for how well you work with these bots," said tech visionary and Wired Magazine co-founder Kevin Kelly.
Many well-known tech moguls, including Tesla's Elon Musk, envision the numerous AI possibilities.
They could restructure the workplace completely. There are billions of easy-to-automate jobs at all levels where AI cognitive bots could be utilized.
A Harvard Business Review research experiment was conducted for which 1,770 managers from 14 countries as well as 37 executives in charge of digital transformations were interviewed. They found that most managers are spending over half of their time on administrative tasks.
With smart machines, administrative tasks are only the beginning of eliminated time-consuming tasks. This would help make managers time more valuable.
Think about juggling schedules or evaluating staff performances. While some human judgement may be required, it's not nearly as much as most people might think. With AI-powered software, the processes would be infinitely faster. 
AI technology is great at solving specific problems. Imagine an office full of AI-powered machines that are able to develop messages, track schedules and resources, and fully-automate administration.
Useful AI tasks already includes focused judgement work, designing solutions from others' creativity, and now developing social skills and network building.
Human judgement will be needed but used differently than people might assume. We can learn to work with robots and to complement each other's strengths, thus redefining multiple commercial industries.
Starting with the tech-savvy Japanese workplace, intelligent machines are entering the office.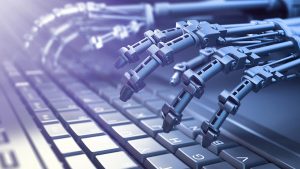 JAPANESE INSURANCE FIRM HIRES 34 AI COLLEAGUES
Japan has taken the lead in recruiting AI-powered colleagues. Last month at the Fukoku Mutual Life Insurance firm, 34 employees' jobs have become irrelevant, redundant and replaced.
This fresh workforce of IBM Watson Explorer AI workers promises to increase productivity and save money. Fukoku Mutual Life owners expect to see a 30% boost in productivity and a return on machine investment in less than two years.
The AI machines are able to calculate payouts to policyholders, analyze and interpret data, unstructured images, audio, text and now videos.
The healthcare system is another soon-to-be AI-inhabited territory. It could even utilize the same bots, according to the Mainichi Shimbun.
The technology will be able to calculate payouts with instant data adjustments. The AI machines can calculate medical certificates as well as length of hospital stays, medical histories and surgical procedures.
After examining over 600 jobs, NRI found that up to 49% of positions could be replaced by computers. Normura Research Institute data analysts believe that within 20 years over half of Japanese positions could be filled by robots.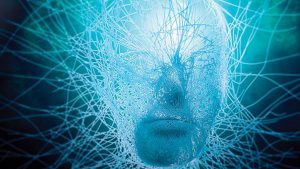 ELON MUSK'S VISION FOR A ROBOT-LACED FUTURE
At a recent tech conference, Musk expressed a belief that robot parts could be implanted in humans to augment brains. Many eyebrows have been raised by his seemingly far-out future tech visions.
Once robots begin to inhabit human bodies and minds, you begin to ponder what makes a human distinctly unique from robots.
At another panel board of tech geniuses, Musk explained the speed of developing artificial intelligence. Once we create an AI machine smarter than the smartest human, it'll be a matter of days before it can then reproduce a smarter version of itself.
With billions of investment dollars fueling AI engineering, the workplace of today will not be the same workplace in the next 20 years. From healthcare and education to finance and many more, cognitive AI machines will begin to impact every decision made.