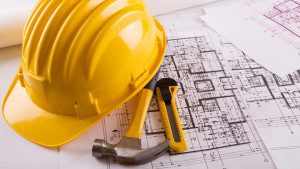 Clean energy has been an increasingly important topic in the U.S. Recent attacks on the Environmental Protection Agency's budget have created more fuel for the flame of environmental activism.
While there is much confusion and concern, there is still great progress being made. Private sector tech leaders Google, Amazon, Microsoft and Apple are pushing for 100% clean energy-run operations.
Making headlines and inspiring activists, Apple's new headquarters, "Apple Park," has been hailed as the world's biggest building with all-natural ventilation. By April of this year construction will be complete and over 12,000 members of the Apple crew will be relocated to the 2.8 million square-foot metropolis.
THE WORLD'S LARGEST NATURALLY VENTILATED BUILDING
Over in Cupertino, Calif., Apple Park is massive. It looks like a spaceship with a circular, ring-shaped design and four stories. The new headquarters rests on a 175-acre campus, in the heart of Santa Clara Valley. Apple has taken a miles of unremarkable sprawling asphalt and turned it into a haven of greenery. In addition to earning the global title for ventilation, it's also clad in the world's largest panels of curved glass. Apple Park has been envisioned as a capitol of creativity and collaboration, a beautiful alignment with the highly-cultivated Apple culture.
The entire space has been designed to inspire the team while benefiting the environment. Tim Cook, Apple's CEO, has described the building as "luminously designed," to foster creativity. He believes they have achieved the most energy-efficient building of its kind on the planet.
The huge multi-billion dollar building runs on 100% renewable energy. With all of its energy conservation features, they won't need to use air conditioning or heat for nine months out of the year. As part of its huge renewable energy initiative, Apple Park boasts its own on-site solar installation. It's 17 megawatts of solar and the largest on-site solar facility in the world.
For those who have done their research, you may be familiar with the Russia Tower skyscraper project that was planned for Moscow. It's the top result when you search "world's largest naturally ventilated building." However, that project has been reported canceled. Also worth noting, the same architectures, London firm Foster + Partners, has designed Apple Park.
Fosters + Partners architecture thrives on environmental performance. The belief that quality of surroundings has a direct influence on quality of life drives their building designs.
In memory of the iconic Apple founder and leader, a Steve Jobs memorial theatre has been constructed on the highest hill overlooking meadows and the main building. It's a 1,000-seat auditorium created with a futuristic spaceship design. Beautiful 20-foot glass cylinder supports a metallic carbon-fiber roof. The theatre covers 165 feet in diameter. Jobs would have turned 62 on February 24. With a primary placement in the campus, Jobs great legacy will be honored through generations of innovative thinkers.
Some exciting perks for Apple employees include a 100,000 square-foot fitness center, R+D facilities as well as walking and running track amidst the greenery. In line with the all-natural theme of creativity, Apple park scenery features an orchard, meadow and pond.
If you're ever looking for some additional inspiration, you're welcome to pop in to the campus whenever. Apple's new headquarters includes a visitor's center. There's a café and store that the public is welcomed to explore.
TECH LEADERS AND RENEWABLE ENERGY PROGRESSION
Apple Park brings renewable energy into the spotlight in a positive way. With excellent tech leaders like Apple, Google, Facebook, and Amazon pushing forward, others will be inspired to do so as well.
In the future, the servers handling your Google Maps requests and Gmail needs will use only emissions-free energy. Last December Google promised the public that it would serve the planet through its use of renewable energy. At the end of 2016, Google committed to using 100 percent renewable energy for 2017. With all the wind and solar power they've been acquiring, they plan to hit their mark.
Earlier this month Amazon announced its commitment to clean energy. They will be installing solar panels in 15 of their fulfillment centers in the U.S. alone. Amazon executives plan to expand that to 50 solar fulfillment centers around the world by 2020.
Right now they have solar panels at fulfillment centers in California, Delaware, Maryland, Nevada and New Jersey with capacity to power 80% of the needed energy. Additionally, Amazon has wind and solar farms in Indiana, Ohio, North Carolina, Texas and Virginia that are powering Amazon Web Services data centers.
Dave Clark, Amazon's senior vice president of worldwide operations, said they're looking for global partnerships. With diversity in portfolios, he believes they can easily attain a win-win scenario with low business costs and savings for their customers.
Social media giant Facebook has also been scoring really well in Greenpeace, earning a "radical improvements in transparency" report. To further their green goals, they have data centers in Clonee, Ireland and Los Lunas, New Mexico being constructed to run entirely on clean energy.
WHY RENEWABLE ENERGY OPERATIONS MAKE SENSE
What's great about all these tech leaders moving towards renewable energy, it's more than just an excellent public image. It just makes sense. Renewable energy is getting cheaper and cheaper, providing clear benefits for company's bottom line. Since 2012, solar energy prices have dropped by 80%. Similarly, wind power has dropped 60 percent. Solar and wind power are starting to compete with natural gas and coal for affordability as well as accessibility. Additionally, clean energy is great for companies managing their future expenses. Wind and solar projects are typically certified on 10 or 20 year contracts.
These leading giant companies are doing their part in helping the world progress in our environmental responsibility. Overall tech companies are making huge progress in clean energy. They have accounted for two-thirds of all corporate renewable deals since 2010. Last year renewable energy investments hit a new record at $286 billion, which has really helped to drive costs down. With cheaper costs and inspiring leaders, renewables are more appealing than ever.