Elevate Your Restroom Design: Exploring Bradley Bathroom Partitions from Fast Partitions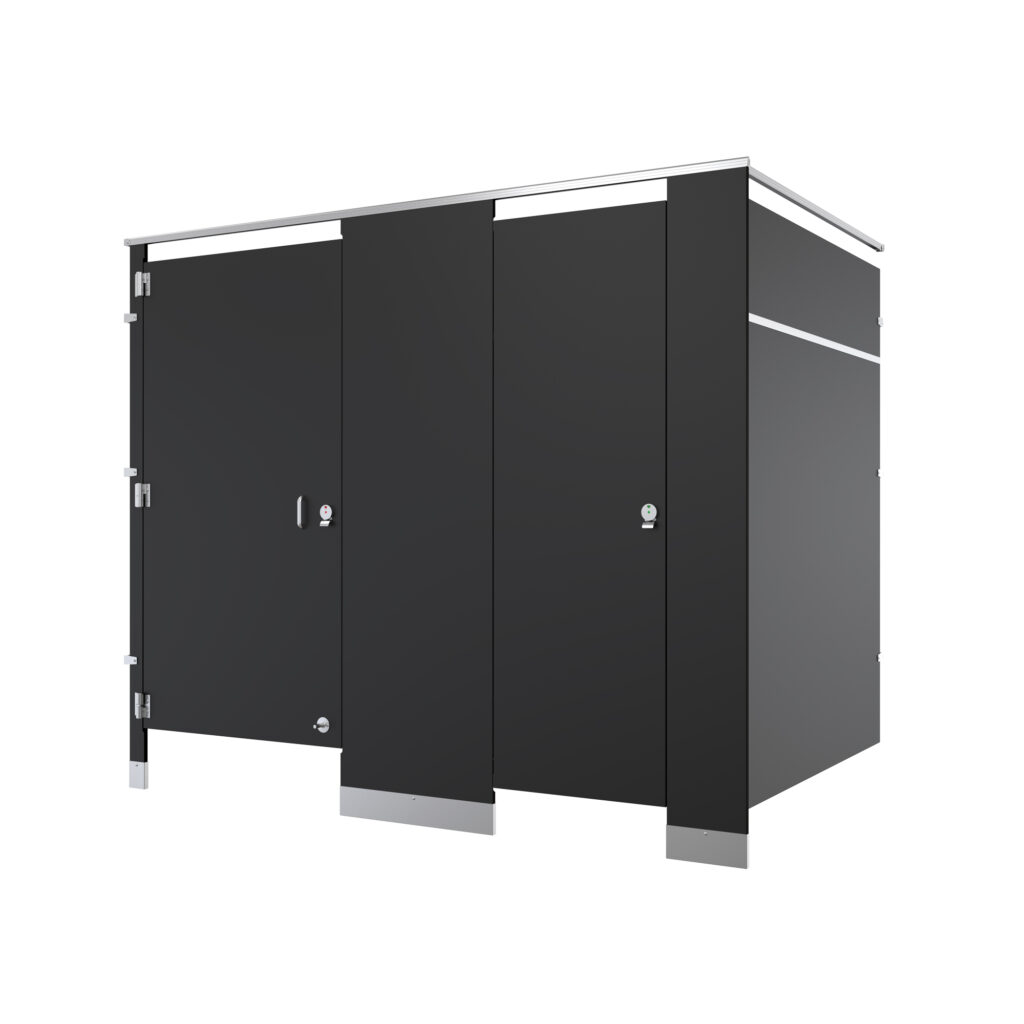 In the world of commercial restroom design, functionality and aesthetics go hand in hand. Creating a restroom space that not only meets the needs of visitors but also enhances the overall atmosphere of your establishment can be a game-changer. One brand that has consistently delivered on both fronts is Bradley, and today, we're going to dive deep into why Bradley bathroom partitions, available through Fast Partitions, should be a top consideration for elevating your restroom design.
The Art of Restroom Design
Before we delve into the specifics of Bradley bathroom partitions, let's take a moment to appreciate the artistry behind restroom design. A well-designed restroom can leave a lasting impression on patrons, whether they're visiting a restaurant, office building, or any commercial establishment. It's a space where form meets function, and where attention to detail can make all the difference.
Meet Bradley: A Leader in Restroom Solutions
Bradley Corporation, a renowned name in the world of restroom and plumbing fixtures, has been setting industry standards for over 100 years. With a focus on innovation, quality, and sustainability, Bradley has become a trusted partner for architects, designers, and businesses seeking excellence in restroom design.
Fast Partitions, a premier distributor of restroom partitions and accessories, proudly offers Bradley bathroom partitions as part of its product lineup. Now, let's explore why Bradley stands out in the world of restroom design.
Aesthetic Appeal
One of the standout features of Bradley bathroom partitions is their ability to seamlessly integrate with a wide range of architectural styles and interior design concepts. Bradley understands that aesthetics matter, and their partitions are available in an array of materials, colors, and finishes to complement any décor.
Material Choices
Solid Plastic: Bradley offers solid plastic partitions that are not only durable but also available in a variety of colors, making it easy to coordinate with your design scheme.
Stainless Steel: For a sleek, modern look, Bradley's stainless steel partitions are a popular choice. They exude sophistication and are resistant to corrosion, ensuring longevity.
Powder-Coated Steel: If you're looking for versatility and durability, Bradley's powder-coated steel partitions are an excellent option. They are available in a broad spectrum of colors to match your vision.
Customization
Bradley bathroom partitions from Fast Partitions can be customized to fit your specific design requirements. Whether you need a particular color or want to incorporate unique patterns or logos, Bradley offers the flexibility to bring your creative vision to life.
Functionality Redefined
While aesthetics are essential, restroom partitions must also meet practical needs. Bradley bathroom partitions excel in terms of functionality, ensuring that your restroom space remains efficient, safe, and user-friendly.
Privacy and Comfort
Bradley partitions are designed to provide maximum privacy and comfort to restroom users. The gap-free construction and durable materials ensure that each stall offers a private and secure environment, enhancing the overall restroom experience.
Accessibility
In today's inclusive society, accessibility is a top priority. Bradley bathroom partitions can be customized to meet ADA (Americans with Disabilities Act) requirements, ensuring that your restroom is welcoming to all individuals.
Easy Maintenance
Restroom maintenance can be a chore, but Bradley bathroom partitions are engineered for easy care. Their materials are resistant to moisture, corrosion, and vandalism, making them a cost-effective choice that will stand the test of time.
Sustainability Matters
In an era where sustainability is a key concern, Bradley is committed to environmental responsibility. Their bathroom partitions are made with environmentally friendly materials, and the company adheres to strict manufacturing processes that reduce waste and energy consumption.
Recycled Content
Bradley's commitment to sustainability is evident in their use of recycled materials. Their solid plastic partitions, for example, are made from post-consumer recycled HDPE (High-Density Polyethylene), reducing the environmental impact.
LEED Certification
If your project aims for LEED (Leadership in Energy and Environmental Design) certification, Bradley bathroom partitions can contribute to your green building goals. Their sustainable practices align with LEED criteria, making them an eco-conscious choice for your restroom design.
Integration with Modern Technology
The modern restroom experience goes beyond basic facilities. Bradley bathroom partitions can seamlessly integrate with advanced restroom technology, enhancing user convenience and efficiency.
Touchless Solutions
In today's hygiene-conscious world, touchless restroom fixtures are in high demand. Bradley offers touchless options for restroom accessories like faucets, soap dispensers, and hand dryers, providing an extra layer of safety and convenience.
IoT Integration
For commercial spaces that want to take restroom management to the next level, Bradley's IoT (Internet of Things) integration allows for remote monitoring and management of restroom facilities. This can help businesses optimize restroom maintenance, ensuring a clean and functional environment for visitors.
From Vision to Reality
When it comes to restroom design, turning your vision into reality requires a trusted partner. Fast Partitions, in collaboration with Bradley, offers comprehensive support throughout the design and installation process. Whether you're an architect, designer, or business owner, you can rely on Fast Partitions to deliver Bradley bathroom partitions that align with your unique project requirements.
Elevating your restroom design with Bradley bathroom partitions from Fast Partitions is more than just an aesthetic choice; it's an investment in the comfort, privacy, and overall experience of your patrons or employees. Bradley's commitment to quality, sustainability, and innovation makes them a standout choice in the world of restroom design.
When you choose Bradley bathroom partitions, you're not just investing in partitions; you're investing in a brand that has redefined the restroom experience. From their diverse range of materials and finishes to their focus on sustainability and advanced technology integration, Bradley has set the standard for excellence in restroom design.
So, whether you're embarking on a new construction project, remodeling an existing restroom, or simply looking to enhance your commercial space, consider Bradley bathroom partitions from Fast Partitions as your trusted partner in creating restroom spaces that leave a lasting impression. After all, the art of restroom design lies in the details, and Bradley understands that better than anyone.